IGNOU invites online applications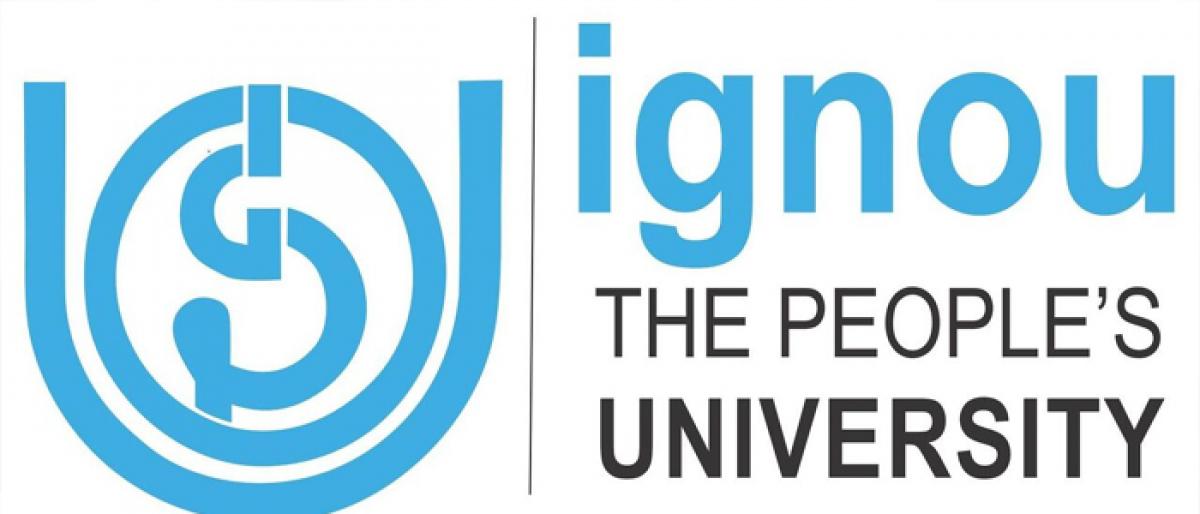 Highlights
IGNOU invites online application forms for Entrance Test for admission into BEd and MBA programmes for January 2019 cycle The links for submission of online applications for the Entrance Test of these programmes are open Interested students are to fillin the applications and pay the requisite fee through online only
​Hyderabad: IGNOU invites online application forms for Entrance Test for admission into B.Ed and MBA programmes for January 2019 cycle. The links for submission of online applications for the Entrance Test of these programmes are open. Interested students are to fill-in the applications and pay the requisite fee through online only.
IGNOU Visakhapatnam Regional Centre will be conducting Entrance Test at Visakhapatnam, Kakinada, Rajahmundry and Bhimavaram depending upon the response of the candidates. Web Links are provided at Alerts Section of IGNOU website Homepage for applying online. IGNOU does not accept any offline (hard copes) applications for the Entrance Test of B.Ed and MBA.
The last date for online applications is 15.11.2018. The Regional Director of IGNOU Visakhapatnam Regional Centre said that interested and eligible candidates may utilise this opportunity by submitting their applications before due date through online.
The Information on eligibility conditions and other details of MBA & BED programmes can be had from IGNOU website or IGNOU Regional Centre, MVP Colony, Sector-12, Ushodaya Junction, Visakhapatnam on Ph: 0891-2511200/300/400.