Buildings collapsed during Nepal earthquake to be reconstructed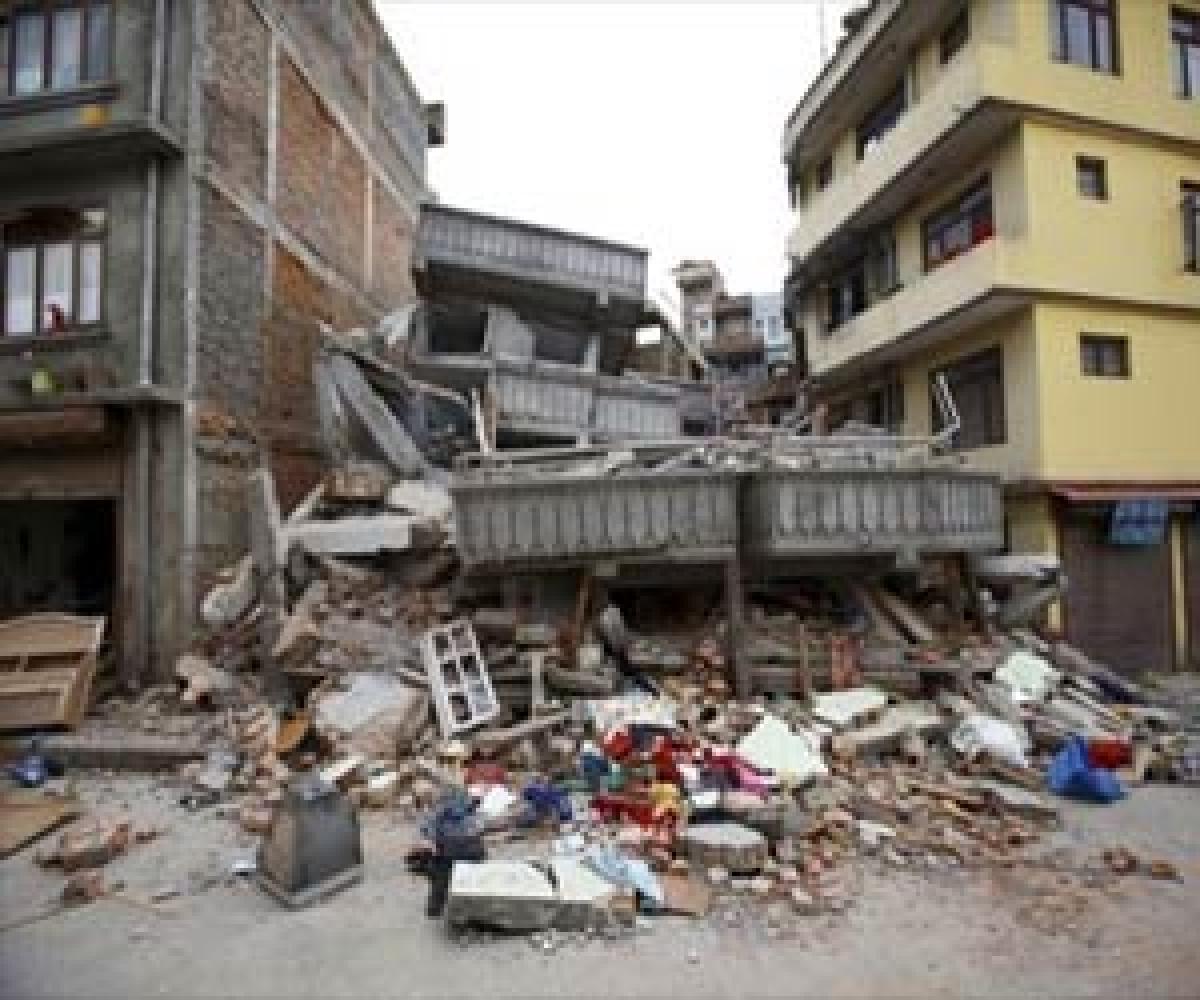 Highlights
Nepal\'s National Reconstruction Authority (NRA) has formally taken charge of rebuilding collapsed houses in 11 of the nation\'s severely quake-affected districts.
Kathmandu: Nepal's National Reconstruction Authority (NRA) has formally taken charge of rebuilding collapsed houses in 11 of the nation's severely quake-affected districts.
According to the Kathmandu Post, the NRA announced the names of 300,981 beneficiaries in 11 of the 14 worst-hit districts.
Ten houses are being rebuilt in Ramechhap district, NRA spokesperson Ram Prasad Thapaliya said, adding the resources are being mobilized for this purpose from various quarters.
The NRA has recently selected over 2,400 engineers to assist quake survivors in rebuilding earthquake-resilient houses.
Till now, rebuilding activity was being confined to the Singati area of Dolakha district, but now the NRA has decided to expand its campaign after surveying over 710,000 households in various districts.
Meanwhile, a report filed by the Himalayan Times, said that the government today initiated the mega-campaign for reconstruction in different quake-hit districts of the country, including Gorkha and Sindhupalchowk on the occasion of the first anniversary of the tragedy.
The April 25, 2015 earthquake took the lives of more than 8,000 people.
The campaign kicked off in three worst affected places of the district where foundation stones were laid for reconstruction of houses.
Prime Minister Oli expressed dissatisfaction with the conditions of donors for reconstruction of houses of quake victims.
The Oli-led government has been facing criticism from all quarters, besides the international community for delaying the reconstruction process and not providing necessary subsidies to victims to reconstruct their damaged dwellings.
Prime Minister Oli also laid a floral wreath at the base of the ruins of Dharahara, in Kathmandu, in memory of those killed during the quake last year.
Deputy prime ministers, ministers, chief executive officer of the NRA, chief secretary, high-level government officers, security chiefs, representatives of diplomatic missions and the public offered condolences to those who died in the earthquake last year at the condolence ceremony.
Meanwhile, four top leaders of major parties are scheduled to inaugurate the reconstruction work of cultural heritages at a programme organised by the Ministry of Culture, Tourism and Civil Aviation in different parts of Kathmandu Valley tomorrow.
The assessment, which began following discrepancies in the number of damaged houses, is yet to begin in Kathmandu Valley.