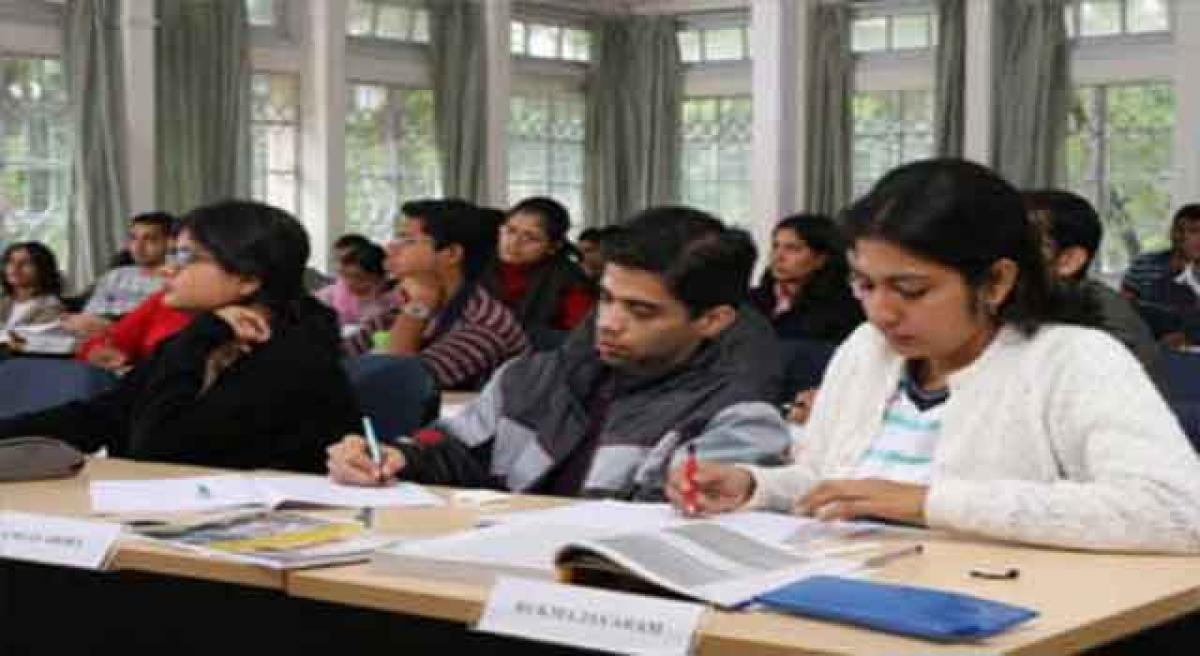 Highlights
State Bank of India (SBI) has declared the results of the online preliminary written examination conducted during May/June for recruitment of 17,140 Junior Associates and Junior Agricultural Associates. With a very short notice, SBI has decided to conduct the online Main Examination on June 25 and 26.
SBI Jr Associates Main Examination
State Bank of India (SBI) has declared the results of the online preliminary written examination conducted during May/June for recruitment of 17,140 Junior Associates and Junior Agricultural Associates. With a very short notice, SBI has decided to conduct the online Main Examination on June 25 and 26.
While congratulating all those who are successful in reaching the next stage, the Young Hans provides important study material useful for General/Financial Awareness section of the Main Examination which has a very crucial weightage of 50 marks out of 200. The maximum scoring in this section will pave the way for crossing the overall cut-offs.
Important Banking Terms CBS
Core Banking Solution (CBS) is networking of branches, which enables Customers to operate their accounts, and avail banking services from any branch of the Bank on CBS network, regardless of where he maintains his account. The customer is no more the customer of a branch; instead, he becomes the bank's customer.
Debit Card
A debit card is a plastic payment card that provides cardholders electronic access to their bank account(s) at a financial institution. It is used for cash withdrawals through Automated Teller Machines (ATMs) and for purchases and bill payments.
Credit Card
A credit card is a payment card issued to users (cardholders) as a method of payment. It allows the cardholder to pay for goods and services based on the holder's promise to pay for them. The issuer of the card (usually a bank) creates a revolving account and grants a limit of credit to the cardholder, from which the cardholder can borrow money for payment to a merchant or as a cash advance.
Smart Card
A Smart Card or chip card or integrated circuit card is defined as a pocket sized card with embedded integrated circuit which can process information. This is a card with all personal information of any individual in financial and Money Market.
Master Card
Master Card international is a multinational corporation based throughout the world. Its principal business is to process payment between bank of merchants and the bank of purchasers that used its master card. All financial institutions including banks are the members of this Master Card international for service providing except the Bank of America. The Bank of America has its own service providing company named as VISA international. It is headquartered in New York.
Visa Card
Visa Card is a type of debit card on Visa network. It has VISA logo and can be accepted to pay for the things and the money is drawn directly from the account. These are the debit cards, which are subject to a daily limit, and/or a maximum limit equal to the current/checking account balance from which it draws funds. Visa Inc. is an American multinational financial services corporation headquartered in Foster City, California. Visa has operations across all continents worldwide with the exception of Antarctica.
Kisan Credit Card (KCC)
A Kisan Credit Card is a credit card to provide affordable credit for farmers in India. It was started by the Government of India, Reserve Bank of India (RBI), and National Bank for Agriculture and Rural Development (NABARD) in 1998-99 to help farmers access timely and adequate credit.
The Kisan Credit Card allows farmers to have cash credit facilities without going through time-consuming bank credit screening processes repeatedly. Repayment can be rescheduled if there is a bad crop season, and extensions are offered for up to four years. The card is valid for five years and subject to annual renewals.

Kisan Gold Card (KGC)
The farmers can avail loan for agricultural implements, land development, repair of farm etc. The amount of loan is 5 times the annual income with the maximum limit of Rs 5 Lakhs. The limit for consumption purpose should not exceed 20% of the sanctioned limit.
Microcredit (Microfinance)
Microcredit is for providing the wider range of the financial services to the very poor. Microcredit is the financial innovation which originated in Bangladesh. The founder of this micro credit is Prof Mohammad Yunus in mid 1970s who is also the founder of grameen bank of Bangladesh for which Mr. Yunus has received the Noble Peace Prize in 2006.
Self-Help Groups (SHGs)
Self-Help Group (SHG) is a small voluntary association of poor people, preferably from the same socio-economic background. They come together for the purpose of solving their common problems through self-help and mutual help. The SHG promotes small savings among its members. The savings are kept with a bank.
Mutual Fund
A mutual fund is a pool of money from numerous investors who wish to save or make money. Investing in a mutual fund can be a lot easier than buying and selling individual stocks and bonds on one's own. Investors can sell their shares when they want.
Bullion Market
A market where trading of precious metals like gold, silver, diamond and platinum is held.
Stock Market
A stock market, equity market or share market is the aggregation of buyers and sellers (a loose network of economic transactions, not a physical facility or discrete entity) of stocks (also called shares); these may include securities listed on a stock exchange as well as those only traded privately.
Bull
If a person is optimistic and believes that stocks will go up, he or she is called a "bull" and is said to have a "bullish outlook".
Bear
A bear market is when the economy is bad, recession is looming and stock prices are falling. Bear markets make it tough for investors to pick profitable stocks.
Stag
A Stag is an investor or speculator who subscribes to a new issue with the intention of selling them soon after allotment to realize quick profits.
Money Market
Money Market is the global financial market for short term borrowings and lending. It provides short-term liquid funding for global financial system. In Money Market short-term obligations such as treasury bills, commercial papers and banker's acceptance are bought and sold. The Money Market instruments are bank drafts, time deposits, short-term loans, promissory notes, treasury bills and mutual funds.
Capital Market
The Capital Market is the market for securities where companies and government can raise long term fund. The Capital Market includes the stock market and the Bond Market.
Call Money Market
Cal Money Market is the market in which brokers and dealers borrow money to satisfy their credit needs either to finance their own inventory or to cover their customer margin accounts.
KYC (Know Your Customer)
KYC is a term commonly used for customer identification process based on the guidelines issued by the RBI and SEBI to financial institutions. The intention behind KYC is to check money laundering. For the mutual funds MIN (Mutual Fund Identification Number) is the tool of KYC. Pan Card is essential for Demat account.
Demat Account
In India, shares and securities are held electronically in a dematerialized account, instead of the investor taking physical possession of certificates. A dematerialized account is opened by the investor while registering with an investment broker or sub-broker.
Financial Inclusion
Financial inclusion or inclusive financing is the delivery of financial services at affordable costs to sections of disadvantaged and low-income segments of society, in contrast to financial exclusion where those services are not available or affordable.
Bond
In finance, a bond is an instrument of indebtedness of the bond issuer to the holders. It is a debt security, under which the issuer owes the holders a debt and, depending on the terms of the bond, is obliged to pay them interest and/or to repay the principal at a later date, termed as maturity date.
Debentures
In corporate finance, a debenture is a medium to long-term debt instrument used by large companies to borrow money, at a fixed rate of interest. A debenture is a type of debt instrument that is not secured by physical assets or collateral. Debentures are backed only by the general creditworthiness and reputation of the issuer. Both corporations and governments frequently issue this type of bond to secure capital.
Camels
The acronym "CAMEL" refers to five components of a bank's condition that are assessed: Capital adequacy, Asset quality, Management, Earnings, and Liquidity. A sixth component, a bank's Sensitivity to market risk was added in 1997; hence the acronym was changed to CAMELS. This is the rating system of RBI for banks recommended by Padmanabhan Committee.

Mortgage
A Mortgage is a method of using property as a security for the performance of an obligation, usually the payment of a debt. The term Mortgage refers to a legal device used for this purpose and it is also commonly used to refer to a debt secured by the Mortgage. A mortgage is a way to use one's real property, like land, a house, or a building, as a guarantee for a loan to get money.
Offshore Banking
Offshore banking is a term used to describe banking activity in currencies other than the currency of the country in which the bank accounts are held. Countries / territories conducting such business are called offshore financial centres.
Parallel Banking
Parallel banks are defined as banks licensed in different jurisdictions that, while not being part of the same financial group for regulatory consolidation purposes, have the same beneficial owner(s), and consequently, often share common management and interlinked businesses.
Merchant Banking
A merchant bank is a financial institution providing capital to companies in the form of share ownership instead of loans. A merchant bank also provides advisory on corporate matters to the firms in which they invest.
Door-to-door Banking
Doorstep banking is to deliver banking and financial services at the doorsteps of the common man.
Islamic Banking
Islamic banking is a banking system that is based on the principles of Islamic law (also known Shariah) and guided by Islamic economics. Two basic principles behind Islamic banking are the sharing of profit and loss and, significantly, the prohibition of the collection and payment of interest.
Relationship Banking
Relationship banking is a strategy used by banks to enhance their profitability. They accomplish this by cross-selling financial products and services to strengthen their relationships with customers and increase customer loyalty.
Universal Banking
Banking that includes investment services in addition to services related to savings and loans.
Virtual Banking
A virtual bank is a bank with a very small or nonexistent branch network. It offers financial services by Telephone Banking, Online Banking, Automated Teller Machines (ATMs), Mail Banking and Mobile Banking.
By eliminating the costs associated with bank branches, Virtual Banks may offer higher interest rates and lower service charges on their savings accounts than their competitors.
Global Banking
International Banking activities frequently result in financial instability and serious economic downturns as financial markets become more open and deregulated. Competition from multinational banks has reduced the availability of credit to small and medium-sized enterprises, to low and middle-income consumers, and to farmers.
By: Sree Kumar Guntupalli