Seeing the world through lens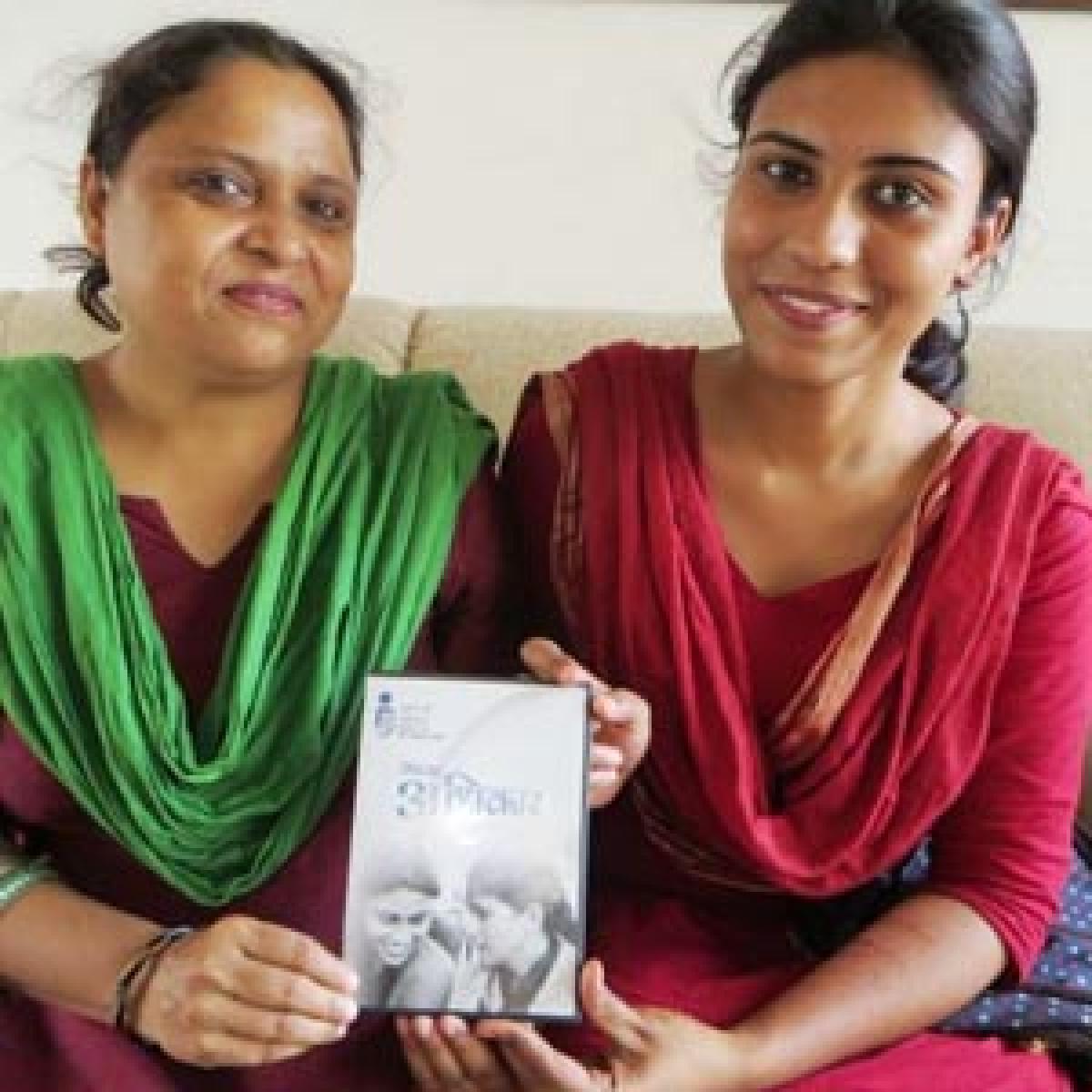 Highlights
The camera has literally given new vision and purpose to several girls living in lower income neighbourhoods of Lucknow, the state capital of India's most populous state, Uttar Pradesh.
Kehkashan Beg has emerged from being a lower middle class Muslim woman to become a strong leader. Several others like her are empowered thanks to the efforts of an NGO, Sanatkada
The camera has literally given new vision and purpose to several girls living in lower income neighbourhoods of Lucknow, the state capital of India's most populous state, Uttar Pradesh. For when Kehkashan Beg, 37, first got the opportunity to look through one she saw a whole new world – in which life did not start and end within the boundaries of one's small home.
Till a decade ago Beg was just another purdah clad woman who had never stepped out of her crowded neighbourhood populated mostly with lower middle-class Muslim families. In her twenties then it had never even occurred to her that she had the right to envision a life, future that was different from the other women in her family, including her own mother.
Beg had "to teach myself to dream" and she learnt to do so when a chance encounter connected her to Sanatkada, a local non-government organisation that empowers Dalit and Muslim women through education and vocational training, which are funded from the proceeds of the handicraft and handloom store it runs in the city.
Madhavi Kuckreja set up Sanatkada in 2006, having spent 14 years in rural Chitrakoot and Banda districts in eastern Uttar Pradesh where she had engaged with Dalit and Muslim women combating violence not just at home but also at the hands of the local caste elites and state functionaries like the police.
Once back in Lucknow she observed that there was an acute need for positive, strong female role models for the city's Muslim women so together with the Delhi-based Nirantar, which works on issues of gender and education, a module on leadership training was specially designed and implemented for them.
This was a first attempt towards creating opportunities for Muslim women from economically depressed homes. The training included sessions on gender and identity and field trips to grassroots organisations working on women's issues. From those initial days, their learning curve has widened considerably – while most girls are proficient in using the computer several have also shown their talent as videographers and photographers.
Saira Khan, who along with Beg was part of the first group of 25 students at Sanatkada, may have only studied in school till Class V but she managed to pick up the basic concepts of computer operations in a matter of weeks. In fact, like Beg and Khan, scores of young women have benefited from these focused workshops that have been held annually in batches of 25 each since the last six years.
Going to Sanatkada gave Beg her first glimpse and feel of the outside world. Indeed, whether it was making her way to Qaiser Bagh, at the other end of the city, or participating in the discussions when she got there, the youngster enjoyed both experiences thoroughly. After all, never before had she had the freedom to be on her own or indulge in a heart to heart with people from a different religious and cultural background than her own.
Today, she recalls sheepishly how ignorant she used to be about concepts like identity, rights, politics, and gender norms – "I remember how, without thought, I used to giggle condescendingly at transgender people". However, her association with Sanatkada has changed all that. Beg lost her father early and her mother has been her support system ever since.
Displaying rare gumption the older woman, who has not been formally educated, ensured that her daughter didn't just complete schooling but went to the university as well. And last year when she expressed a desire to travel all the way to Delhi to do an English language training course she didn't stop her.
It was the four-month videography training that turned out to be just what Beg needed to come into her own, to find her calling. She came into close contact with the colourful world of filmmaking as she extensively learnt the nitty-gritties of the craft. "When I first held the camera, that feeling is something I simply can't describe in words. Let's me put it this way, this is what I want to do till my dying day," she says passionately.
During the course of her training, as she became familiar with technicalities related to lighting, sound and editing on Windows Movie Maker, she realised that few were telling the stories of women and communities living at the margins of society. Therefore, she made up her mind to make them her first subjects - portraits of different women who animatedly talk about their life on camera are some of her initial short films.
Together with Khan and Aisha Khatoon, Beg, who does videography at weddings and other social and cultural events in the city to make a modest living, runs the film unit of Sanatkada which was started in 2012. With assistance from volunteers, who lend a helping hand with filming, editing and sound recording, the trio has so far made 45 shorts on a variety of social issues. While they are proud of all their works, the three that won awards at the Nashik Film Festival in 2014 are particularly close to their heart.
Off late, the women are busy with the screenings of a 20-minute documentary they have done on the Right to Information (RTI) Act and its benefits to women. Nagma Parveen, 22, a shop assistant at Sanatkada, was most flattered when the film unit asked her to be part of the RTI film as a lead. As Nagma participated in the filmmaking process she also became more aware of her fundamental rights. Of course, unlike Beg and Khan who love being behind the camera, Nagma, a graduate, has her heart set on becoming a professional counsellor, for which she has already applied for an online Masters course in psychology.
As for Beg, although she is preparing for future projects – they currently have an offer to make 12 shorts on various artisans of Uttar Pradesh, besides films planned around citizen rights and their access to social welfare schemes – she fervently dreams of the day she would get an opportunity to capture her favourite Hindi film hero Salman Khan on camera. "Everyone loves Salman Khan, the super star. I am more curious to know what Salman, the human being is like. I want to make a documentary film on my favourite actor," she says, with a smile.