IIM Calcutta introduces PGCGM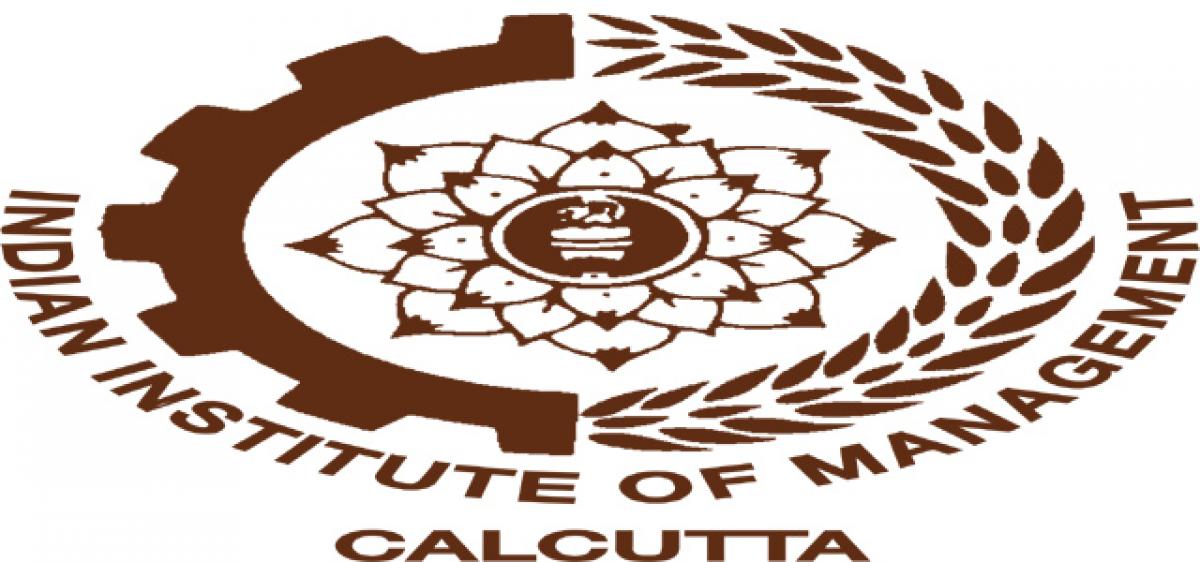 Highlights
Indian Institute of Management, Calcutta (IIM-C) the first Indian business school crowned with triple international accreditations by AACSB (Association to Advance Collegiate Schools of Business), AMBA (Association of MBAs) and EQUIS ( the three major international accreditation bodies for Business Schools), has announced first of its kind course,  "Post Graduate Certificate in General Management"
​Hyderabad: Indian Institute of Management, Calcutta (IIM-C) the first Indian business school crowned with triple international accreditations by AACSB (Association to Advance Collegiate Schools of Business), AMBA (Association of MBAs) and EQUIS ( the three major international accreditation bodies for Business Schools), has announced first of its kind course, "Post Graduate Certificate in General Management" (PGCGM).
The course aims at developing competence in the theoretical foundations of management, and simultaneously seeks to inculcate a broad-based understanding of how the theories of management may be applied to managerial problems. The programme, developed in conjunction with the different academic groups at IIM Calcutta, offers a holistic understanding of the practice of management.
Designed as a part-time programme and delivered through the direct-to-device mode, PGCGM provides participants the opportunity to develop applied competencies in general management with minimal impact on their work schedule and professional commitments.
Commenting on this, Prof. Uttam Kumar Sarkar, Dean, New Initiatives & External Affairs, IIM Calcutta said, "The demand among young working professionals for having access to state-of-the-art general management education from a premier institute like IIM Calcutta from the convenience of their home or office without having to leave their jobs has hitherto remained under-served.
To fulfill this expectation IIM Calcutta has conceived this innovative PGCGM programme aimed at working executives having two to five years' experience. Admissions will be offered only to deserving candidates using well-established test sores.
The content delivery, examination, and certification process will be administered using a balanced mix of direct-to-device technology and multiple visits to the campus for maintaining the academic standard in due recognition of their mobility constraints".
This one year program is aimed at middle level professionals who aspire to develop competencies in general management. The Programme will be most useful for middle level managers headed towards responsibilities of senior management, and for functional managers moving onto roles in general management.
Moreover, the pedagogy will leverage use of technology and will be highly interactive. Depending on the course, lectures will be enriched with real life case studies, corporate examples and general discussions. Each course will delve into the latest management theories and best practices to enable participants to deal with complex challenges, and capitalize on emerging opportunities.