ALL'S WELL THAT ENDS WELL-ix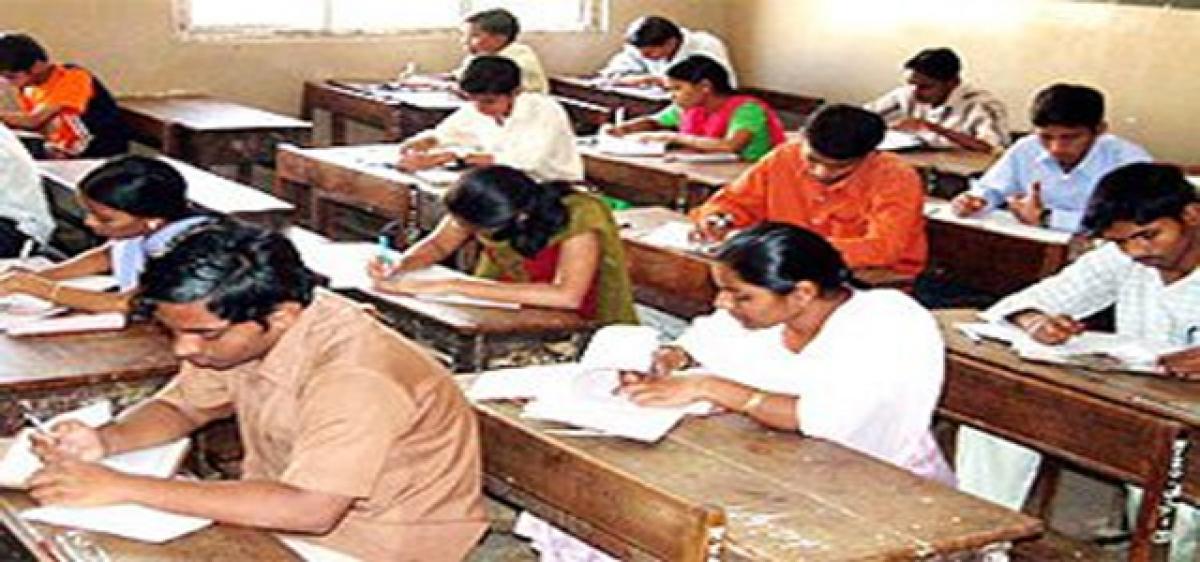 Highlights
Around that time that UPSC introduced Ethics as a compulsory subject in the general studies paper of the Civil Service examinations and I was asked by compiling material for Chaitanya Academy to give lecture on that subject. 
Around that time that UPSC introduced Ethics as a compulsory subject in the general studies paper of the Civil Service examinations and I was asked by compiling material for Chaitanya Academy to give lecture on that subject.
I found that gathering material for those lectures was a tedious and complicated process which probably the students would find difficult to undertake.
I thus hit upon the idea of putting all the material together in the form of a book to serve as a reference "Ethics in Governance – Resolution of Dilemmas - with Case Studies" was the result.
I mentioned the idea to Ramakrishna Rao then DG of CGG who enthusiastically offered to undertake its publication on behalf of the organisation.
I was also able to undertake and complete a project that helped me fulfill a dream come true, the chronicling of the history of the cooperative movement in India in the form of a book. After making a few trials to find a publisher, I was about to decide to publish the book on my own when a friend was able to find a willing publishing house in Delhi.
The then Chief Minister Kiran Kumar Reddy, handed over a copy of the book to the minister in charge of cooperation. The book however failed to make an impression in the market and is, till today, largely unknown in the circles that deal with agriculture credit.
I had opportunity formally to state my views on the agriculture sector in an important forum at the national level when I was invited to join the Steering Committee for the Working Group on Agriculture and Allied Sectors constituted to in connection with the preparatory work for the 12th five year plan.
The few years after returning to Hyderabad also proved to be a great opportunity for me to indulge myself in all my whims. There was plenty of reading, lots of exercise, a good deal of music and enough time to watch episodes of my favourite characters Sherlock Holmes and Perry Mason on Youtube.
I had always wanted to watch a rocket being launched. Up on my request Satish Reddy, Scientific Advisor to the Defence Minister, government of India arranged for me to witness the launch of a rocket from Sriharikota. The rocket launching station of the Indian Space Research Organisation (ISRO), also known as Sriharikota High Altitude Research (SHAR).
So reality has outlived B.V. Rama Rao's prediction. Although it has been more than ten years after I retired, the good years have yet to be exhausted. In fact I am beginning to wonder whether Rama Rao said ten years or twenty!
After the elections to the state Assembly and Parliament in 2015 several interesting things happened. There were now two States of the Telugu speaking people Telangana and Andhra Pradesh. And a new government was formed at the Centre headed by Narendra Modi. Two good old friends Venkaiah Naidu and Ashok Gajapathi Raju had become Union Cabinet Ministers.
Also, Modi picked as his additional principal private secretary Dr. P.K. Mishra who had earlier worked with me in NDMA as secretary when I was a member. I was happy that I now had an ear in the Prime Minister's office and EO close friends as cabinet ministers.
Finally I thought I would see some of my ideas being received well in high places. No such luck however. At the State level I had formally gone and called on K. Chandrashekar Rao and Chandrababu Naidu soon after their election as Chief Ministers.
KCR I had not known earlier at all and was therefore not very hopeful of being able to get across to him with some of my ideas at least not in the beginning. I had greater hopes with Chandrababu Naidu. But the passage of time left me with the clear impression that here was a changed man. Two years passed without my so much as getting an opportunity to share a few thoughts with him.
While children continued to be sold like consumer goods in Hyderabad city, women continued to be treated like animals in some parts of the country, while farmers continued to commit suicide in desperation, drinking water remained a dream for millions in the country and to high my unacceptable rates of infantile mortality persisted, the leaders at the state and national levels appeared quite content with that pursuing their own priorities.
Undoubtedly establishing good diplomatic relations with many countries is extremely important, exploring Antarctica and organising expeditions Venus are desirable goals, cleaning up cities and improving the performance of centres of excellence such as IITs and IIMs is necessary, world-class capital cities of course must be constructed for newly formed states and Secretariats need to be housed in suitable and modern buildings, surely all these are things that can be left to be attended to by the vast horde of ministers and secretaries available at the national and state levels and the people at the helm of affairs need to have appropriate priorities.
There is a French proverb which says "la plus ca change, plus c'est la meme chose."The leaders and the civil servants need to be careful not to fall into the trap of being satisfied with window dressing in terms of development tell games. Realistic and concrete yardsticks need to be used in order to ensure that what is believed to have been achieved has actually taken place at the grassroots level.
Never think "what can a single person achieve?" History is replete with single individuals who is thinking and actions have changed the course of the world history. One Mahatma Gandhi, Mother Teresa or Nelson Mandela was able to read write the future of mankind.
On the other hand like Hitler who used the excuse of lebensraum for the genocide he perpetrated or Mussolini in Italy it is also possible for one person to cause untold agony who's impact the world felt for several the kids afterwards.
With the two magic words perestroika and glasnost Gorbachev similarly cause the edifice of the Soviet bloc to come crashing down m, a development that signaled the end of the Cold War era and forever changed their entire gamut of international relationships.
In Shakespeare's play "All's well that ends well" the King in the final act offers Diana a dowry and her choice of husband. The actor playing the King steps forward in epilogue, declaring that all is well if Helena and Bertram speak truthfully, and asks for the audience's approval.
Unlike the King, it is the approval of the people of this great country that I seek as the curtain falls on the last act of the great play in which I had a bit part to enact.
The ancient sage who concocted the maxim "Know Thyself" might have added, "Don't Tell Anyone!"
-H.F. Henrichs
Some people, they say, make others happy wherever they go while some make others happy whenever they go. I think I should sign off on this note.