Investment models in India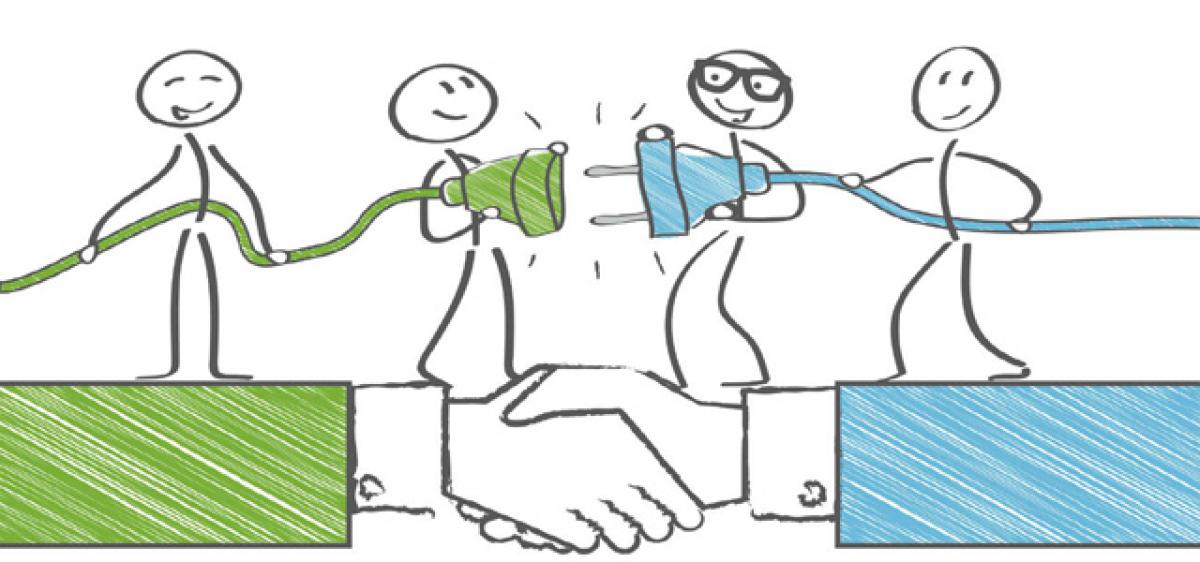 Highlights
India is likely to become one of the largest economies of the world by the year 2025 as per projections made by internationally renowned consultants and IMF. Businesses around the world do not like to miss the growth opportunities offered by Indian markets and hence some of them are already stepping up their investments and rest eying India for investments in coming years. 
India has emerged as one of the most attractive destination not only for investment but also for doing business in the recent years. India is a one of the fastest growing economies in the world. India is a world's fourth-largest economy.
India is likely to become one of the largest economies of the world by the year 2025 as per projections made by internationally renowned consultants and IMF. Businesses around the world do not like to miss the growth opportunities offered by Indian markets and hence some of them are already stepping up their investments and rest eying India for investments in coming years.
India's infrastructure
Road - India's total road network spans 3.34 million kilometres which is second largest in the world. This road network consists of 65,589 km of highways.
Rail - Indian rail route is 63,028 km long which is largest in Asia and second largest in the world under one management. Indian Railways have 222,147 freight wagons for use in movement of freight to any corner of the country.
Ports - There are 13 major ports and 187 minor/intermediate ports along the coast line of the country. Total capacity of Indian ports in the year 2010-11 was 616.73 million tons. Ports handle over 90 per cent of India's international trade.
Airports - India has a total of 125 Airports, which include 11 International Airports.
SEZs - With a view to attract larger foreign investments in India, the Special Economic Zones (SEZs) Policy was announced in April 2000 by Indian Government. There are 133 SEZs operating presently all over India.
PPP Model
India ranks first in the world in "Operational Maturity" for PPP projects, third for sub-national PPP activity and fifth overall in terms of having an ideal environment for PPP projects. The growth in the number of PPP projects during the last 15 years has made India a leading PPP market in the global arena.
Public Private Partnerships (PPPs) in infrastructure refer to the provision of a public asset and service by a private partner who has been conceded the right (the"Concession") for the purpose, for a specified period of time, on the basis of market determined revenue streams, that allow for commercial return on investment.
PPP Model will help mainly in Infrastructure building in India. It is "a partnership between the public and private sectors with clear agreement on shared objectives for the delivery of public infrastructure and for public services."
PPP Model is concentrate to development of National Highways, State Highways, Operation and Maintenance of Highways, National Highways (six laning), Operation of Container Trains, Re-development of Railway Stations, Procurement-cum-Maintenance Agreement for Locomotives Non-metro Airports, Greenfield Airports, Port Terminals, Transmission of Electricity and Urban Metro Rail. Etc.,
Hyderabad Metro Rail project
It is being developed on Design, Build, Finance, Operate and Transfer (DBFOT) mode. Hyderabad Metro Rail Project is presently under construction on PPP mode with a total project cost of `12,132 Crore +. The project is spread over three high density traffic corridors of Hyderabad with total length of 71 + km.
The availability of high-quality infrastructure and the overcoming of India's infrastructure deficit is crucial to attaining and sustaining rapid growth that generates the right kinds of jobs. PPPs in infrastructure represent a valuable instrument to speed up infrastructure development in India. This speeding up is urgently required for India to grow rapidly and generate a demographic dividend for itself.
India today offers the world's largest market for PPPs. It has accumulated a wealth of experience in getting to this premier position. As the PPP market in infrastructure matures in India, new challenges and opportunities have emerged and will continue to emerge.
PPP projects are well associated to create Jobs in construction, operation, and maintenance of infrastructure areas. Public Private Partnership has been accepted as an important policy instrument for central and state governments in the implementation of commercially viable projects.
The high economic growth witnessed by India during the last decade was accompanied by realisation of the need for enhanced investment in infrastructure. Rapid urbanisation and industrial growth led to demand for basic infrastructure such as water supply and sanitation, transportation and energy.
Rapid growth in purchasing power in the rural areas simultaneously meant a need for improving connectivity and services for attaining a seamlessly integrated network of logistics and facilities. In order to augment economic growth, the government initiated several policy and enabling measures to support the creation of high-quality infrastructure and efficient delivery of services to its 1.311 billion India`s citizens.
PPP frame work includes:
Private sector involvement in building infrastructure assets and in providing services
Delivery of superior quality and well-maintained assets that provide pre-defined
Services with a higher level of accountability.
Stress on long-term service delivery rather than asset creation.
Implementation by an entity, which normally has no public sector equity (or Minority shareholding by the public sector).
PPPs do not include public investment in private infrastructure, private investment in private infrastructure, private investment in avenues other than providing a public service or good or joint ventures between the government and the private sector for activities such as manufacturing and others.
Public Investment:
The Government to invest in infra projects, it needs revenue (mainly tax revenue), but the present tax revenues of India are not sufficient enough to meet the budgetary expenditure of India. So India cannot move ahead in the path of growth without private individuals; even for government to have a share in the investment.
Private Investment:
The investment can come from India or abroad from private players. If it's from abroad – they can be called as FDI.
The basic PPP contract types:
Service Contracts
Management Contracts
Lease Contracts
Concessions
Build– Operate– Transfer (BOT) and similar arrangements and Joint Ventures.
The infrastructure projects can executed through the following investment models like
BOT (build–operate–transfer).
BOOT (build–own–operate–transfer)
BOO (build–own–operate).
BLT (build–lease–transfer).
DBFO (design–build–finance–operate).
DBOT (design–build–operate–transfer).
DCMF (design–construct–manage–finance)
Depending from where investment comes, there are some other investment models
Domestic Investment Model – It can be from Public, Private
Foreign Investment Model – It can be 100% FDI or Foreign-Domestic Mix.
Sector Specific Investment Models (In SEZ or MIZ etc).
Cluster Investment Model
(Eg: Food Processing Industries)
India now has that rare window of opportunity to improve the quality of life for its 1.311 billion citizens and lay the foundations for a truly prosperous future–a future that will impact the country and its people for generations to come.
India's massive infrastructure needs cannot be addressed through public investments alone. The strategy will accordingly focus on improving both public and private investments in infrastructure. For instance, the power sector, vital for economic growth, will need to build greater capacity and improve the reliability of generation, transmission and distribution.
A vibrant manufacturing sector—especially small and medium size enterprises that are critical for the creation of jobs—will require the reform of labour laws, and improved access to land and finance. Better integration would result in more-balanced growth among Indian states, helping low-income states converge more quickly with their faster-growing neighbours.
Special focus will be placed on ensuring access to education for underprivileged children, retaining girls in secondary education, and opening opportunities in higher education. It will also work to improve access to finance and to enhance social protection coverage for the more than 90 per cent of the labour force that works in the informal sector.