5 ways in which an internship can help your career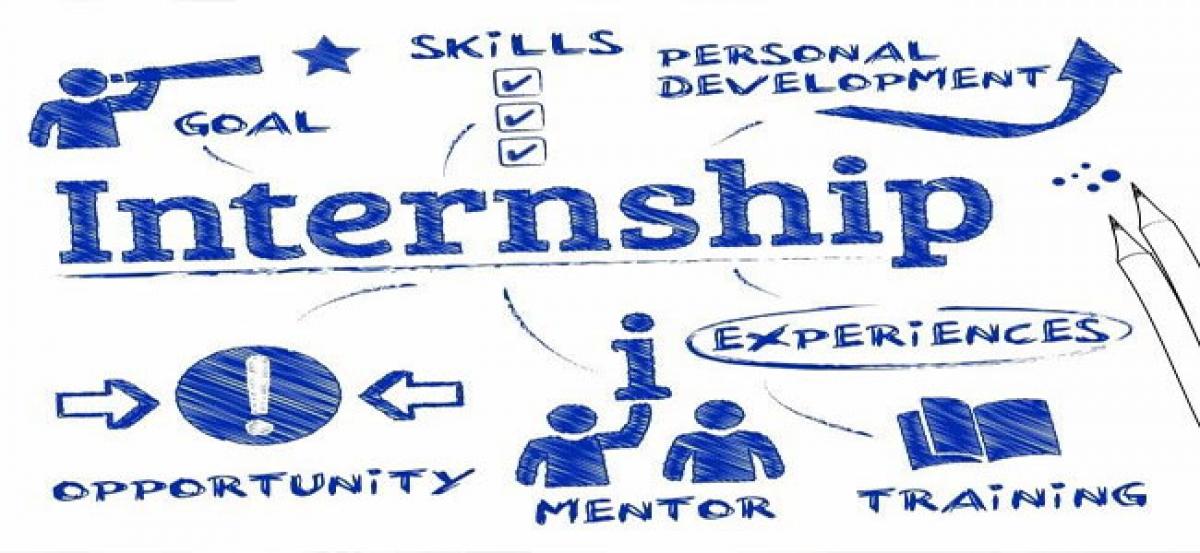 Highlights
Internships add invaluable work experience on your resume, validate your skillset and provide you with professional experience way before you start your fulltime career
Internships add invaluable work experience on your resume, validate your skill-set and provide you with professional experience way before you start your full-time career.
Here are five reasons how an internship can add value to your career.
1. Gets you acquainted with work ethics
A. The concept of internships is basically meant to give you a real time exposure to work environment.
B. During an internship, you perform a variety of tasks including writing e-mails, handling customer calls, managing projects and leading a team.
C. Sometimes, you even have to manage conflicts at workplace or maybe deal with a rude customer with politeness and patience.
D. Internships prepare you for such situations as they introduce you to the professional environment before you even put your first in the corporate world.
E. It teaches you much valued work ethics like e-mail writing and telephone etiquette, patience, positive attitude, integrity, adaptability and self motivation.
2. Assists in taking major career decisions
A. An internship usually requires short-term commitment -- a duration ranging from 1 to 6 months.
B. This makes it the perfect way to try and test your fields of interest. For example, if you are an engineering student with a passion for writing, you could do an internship in creative writing and see if the field meets your expectations.
C. This way, you get a realistic perspective about your options and could take an informed decision while choosing your career path.
3. Makes you career ready
A, Internships are the proven way to learn and hone essential work skills by practically deploying them and gaining domain knowledge and much necessary work experience.
B. In addition to these, internships most importantly present you with the opportunity to get mentorship from accomplished professionals.
C, With strong work ethics, up-to-date skills, real-time exposure, and confidence earned with internships, you become career-ready much prior to the time when you are actually pursuing real jobs.
4. Teaches time management
A. At an internship, you are often required to handle multiple responsibilities at the same time.
B. This could get a little overwhelming but overtime, you learn to manage your time and work efficiently.
C. This could be of great help when you have a full-time job with highly defined responsibilities with higher stakes.
D. Internships thus prepare you for such times so that you are able to fulfil your responsibilities without getting overwhelmed with the work pressure.
5. Helps in landing your dream job
A. Apart from complementing your resume with skills and work experience, internships also provide you with an opportunity to create your own professional network.
B. This could be extremely helpful in landing your dream job as a lot of companies hire their employees through referrals only.
C. Also, as per the latest internship trends on Internshala, 46 per cent of the internship opportunities posted in 2017 came with a pre-placement offer.
D. This gives a rise to another possibility of an internship being followed by a pre-placement offer if your employer finds your performance up to the mark.