India-US relations in their best phase, says former envoy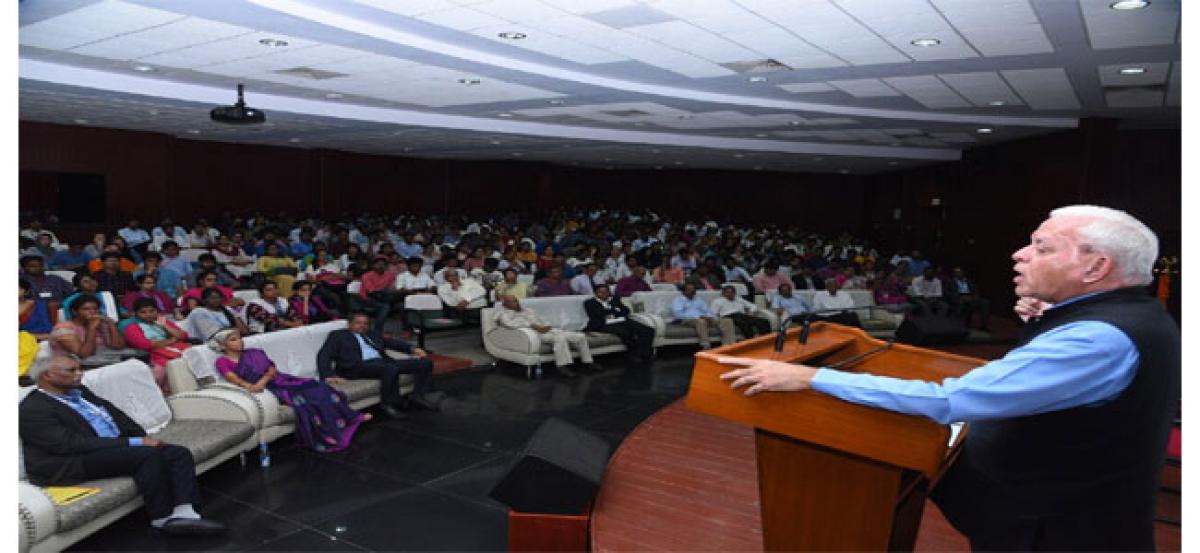 Highlights
Relations between India and USA today are the best they have ever particularly IndiaUS partnership today is a factor of peace, security, stability, prosperity and wellbeing in Asia and the world, observed by former Ambassador of India Kazakhstan, Sweden Latvia Ashok Sajjanhar here on Monday
Visakhapatnam: Relations between India and USA today are the best they have ever particularly India-US partnership today is a factor of peace, security, stability, prosperity and well-being in Asia and the world, observed by former Ambassador of India (Kazakhstan, Sweden & Latvia) Ashok Sajjanhar here on Monday. He delivered a distinguished lecture on "India-US Relations: A Burgeoning Partnership" arranged by Ministry of External Affairs at GITAM Deemed to be University at School of International Business.
He said that initially there was some apprehension when President Trump took charge about a year and a half ago that his lack of experience in governance and somewhat unpredictable behavior could be detrimental in smooth and rapid development of India-US ties. These apprehensions have been found to be without basis, he added. He observed that the Trump Administration is more sensitive to India's concerns particularly with respect to terrorism emanating from Pakistan against India and Afghanistan and Trump has been tough against safe havens for terrorists in Pakistan, not only in words but also in action.
GITAM Vice-Chancellor Prof M S Prasada Rao, GITAM School of International Business (GSIB) In Charge Director Prof K K Narayanan, Programme Coordinator Dr Radha Raghuramapathruni, GITAM Vice-President Prof M Gangadhara Rao, Pro Vice-Chancellor Prof K Sivarama Krishna and others participated in the programme.