Encroachment of forest lands in Yalal mandal alleged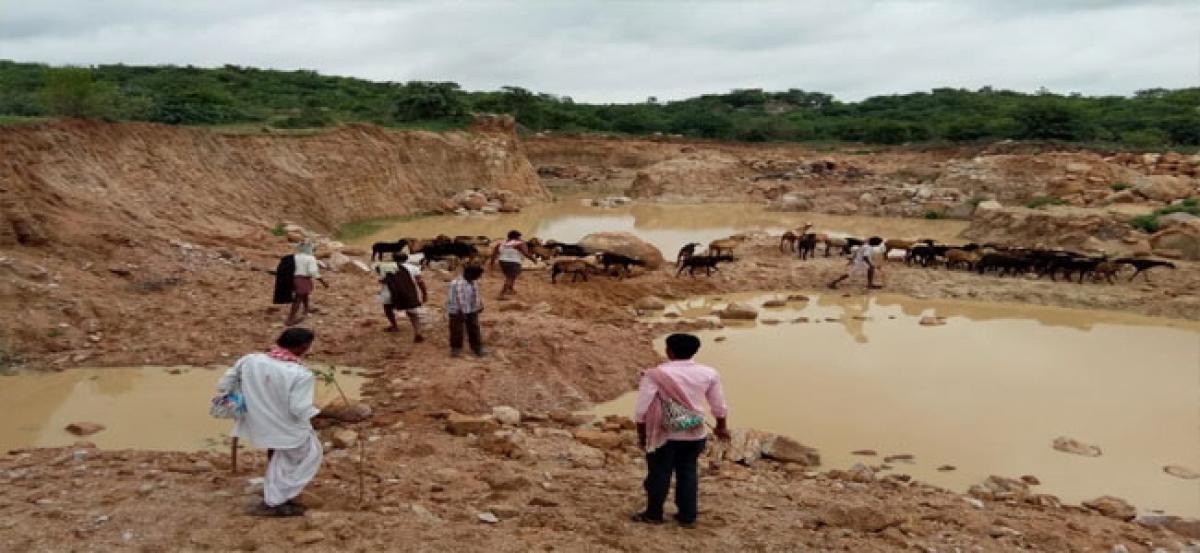 Highlights
Valuable forest lands are being encroached by vested interests and looting of sand is going on unchecked in the mandal Forest region abuts Nagasamundar village of the mandal People holding land pattas adjacent to the patta lands are encroaching the forest lands and cultivating unauthorisedly
ADVERTISEMENT
Yalal: Valuable forest lands are being encroached by vested interests and looting of sand is going on unchecked in the mandal. Forest region abuts Nagasamundar village of the mandal. People holding land pattas adjacent to the patta lands are encroaching the forest lands and cultivating unauthorisedly.
The vested interested deployed JCBs and other machinery to quarry sand and smuggle it to other places. As a result, deep ditches have been formed posting a threat to people. The route to the forest area has been encroached causing difficulties for the cattle grazers. The villagers said that it was high-time the officials opened their eyes and swung into action. A cattle grazer Bajarappa of Nagasamunder said that the land here was encroached. An agonized Bajarappa puts in, "We have been grazing sheep and goats in the forest lands for over a long period of time. As the land has been encroached, we do not know where to graze our sheep and goats."
Anotehr cattle grazer Nagappa of the same village went on record stating, "CM has given us sheep units. During summer the cattle can be grazed anywhere. With the advent of monsoon, farmers have raised crops. Where should we graze our cattle." Lalappa, Anantamma, Hanumantu and others expressed similar sentiments.