Manne conducts 'intiintiki' programme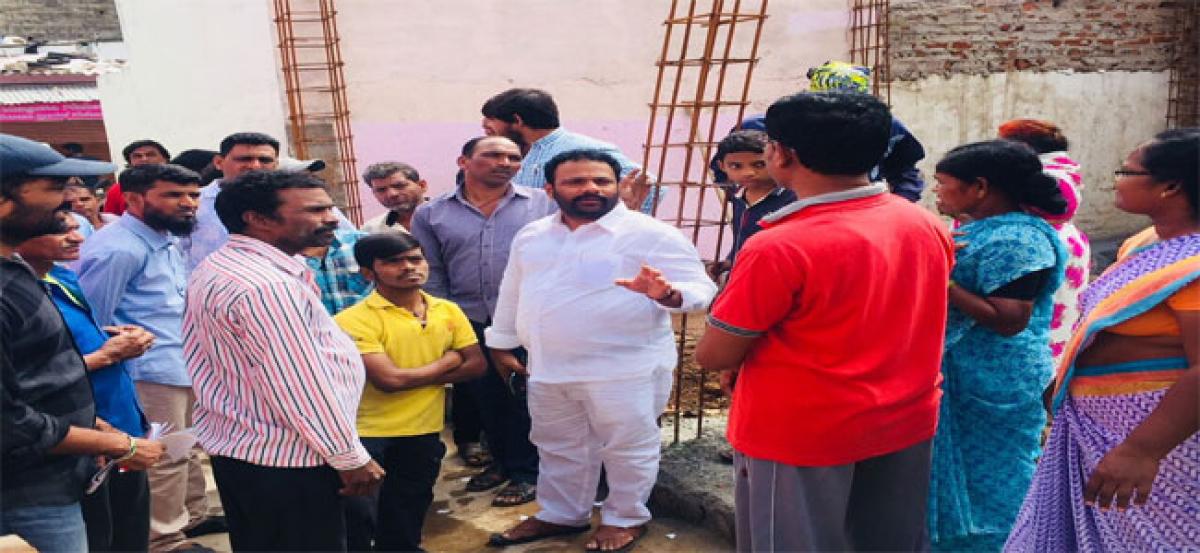 Highlights
Manne Govardhan Reddy, Khairatabad Constituency TRS in charge participated in intintiki TRS programme at Naidunagar Basti of Venkateshwara Colony Division
Khairatabad: Manne Govardhan Reddy, Khairatabad Constituency TRS in charge participated in intintiki TRS programme at Naidunagar Basti of Venkateshwara Colony Division.
Explaining about the TRS govt schemes, Manne enquired if the eligible people were receiving the schemes. He also visited the area interacting with the people regarding the local problems. Local senior TRS leaders Mahammad Afees, Ghouse, Mushtaq, Narsimha, ward member Suguna, Naveed, Shafeeq and others participated.
Subscribed Failed...
Subscribed Successfully...