Sama demands buildings for welfare hostels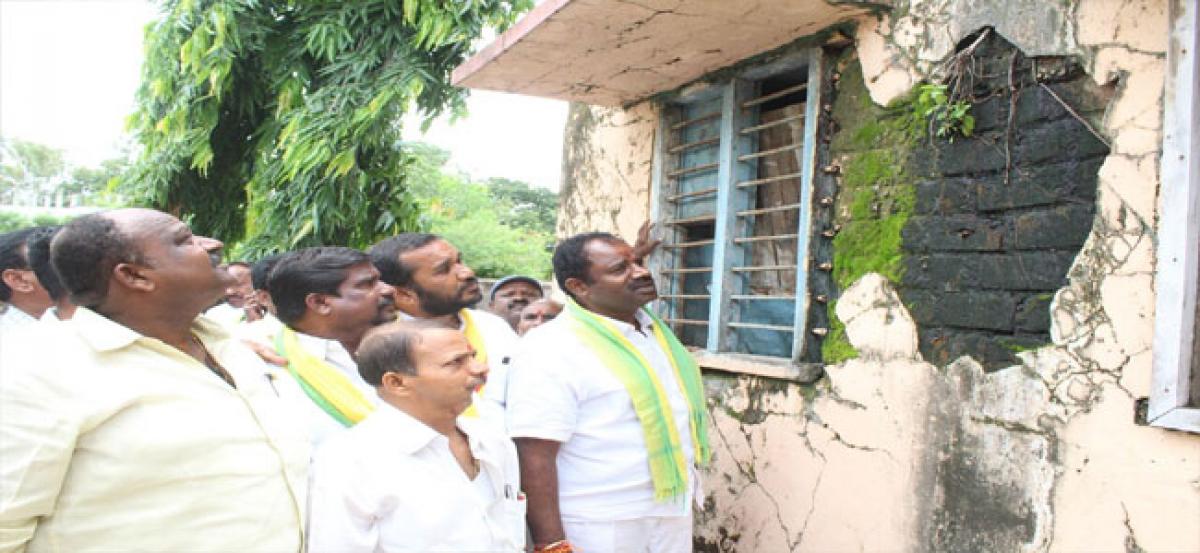 Highlights
TDP Rangareddy district president Sama Ranga Reddy on Thursday demanded the State government to construct buildings for Social Welfare Hostels He along with party leaders visited SC Boys Hostel at Hayath Nagar
LB Nagar: TDP Rangareddy district president Sama Ranga Reddy on Thursday demanded the State government to construct buildings for Social Welfare Hostels. He along with party leaders visited SC Boys Hostel at Hayath Nagar. Sama alleged that the TRS government shelved its own promise of providing KG to PG education which was mentioned in Party's manifesto.
The leader lamented about the pathetic condition of the hostel. "It is unfortunate, the government which completes four years in its office was least bothered about the hostels. Dalit students, who were not in a position to pay fees in corporate schools were only joining the hostels. Without basic facilities like toilets and water, how will they lead in their educational path", Sama questioned.
He also demanded appointment of Dalit leader as Minister for Social Welfare Ministry. Party division president Muralidhar Reddy, leaders Chekka Ashok Kumar, Vijay Kumar, Sama Prabhakar Reddy, Boda Bhikshapathi, Nakka Ravi, Sanjeeva Reddy took part.