AAP moves High Court seeking permission for public meeting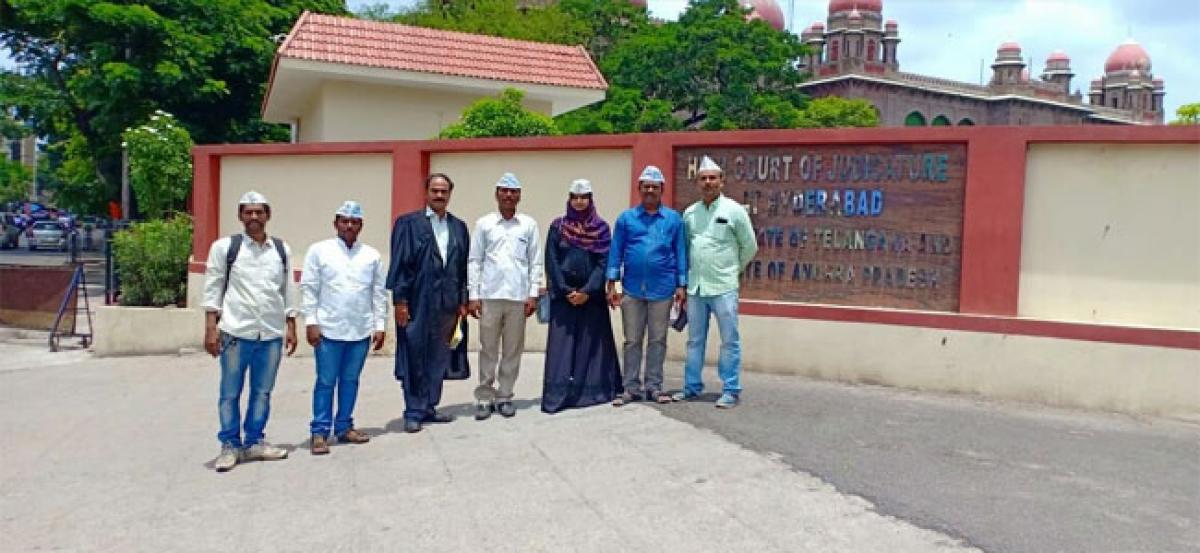 Highlights
The Aam Aadmi Party on Thursday filed a writ petition before the Hyderabad High Court seeking permission for conducting a public meeting Samanyudi Samara Bheri at AV College on August 16 Sangishetty Narsimha, an advocate and AAP LB Nagar constituency incharge and Telangana State core committee members filed filed the petition
ADVERTISEMENT
Hyderabad: The Aam Aadmi Party on Thursday filed a writ petition before the Hyderabad High Court seeking permission for conducting a public meeting (Samanyudi Samara Bheri) at AV College on August 16. Sangishetty Narsimha, an advocate and AAP LB Nagar constituency incharge and Telangana State core committee members filed filed the petition.
According to AAP leaders, while the permission was granted orally, the police officials did not provide the same in writing. But when the leaders insisted that the permission be granted in writing, the police completely denied the same.
The leaders alleged that the police denied permission at the behest of the TRS government, which gave instructions to the police not give permission AAP for any public meetings in Hyderabad. "I had applied for the permission before the DCP central zone, but they did not grant the same, hence I filled the writ petition on Thursday," said AAP leader Sangishetty Narsimha.