Narayana students spread awareness on road safety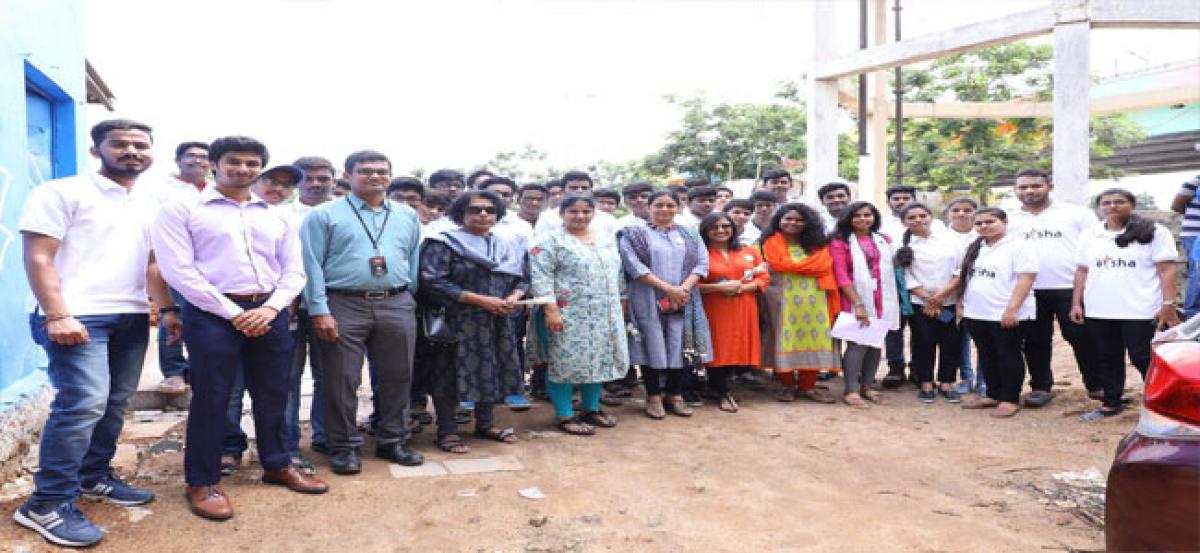 Highlights
Towers As part of a wellness initiative of the Narayana Group of Institutions, students from Narayana Junior Colleges began a threeday campaign on road safety awareness
Cyber Towers: As part of a wellness initiative of the Narayana Group of Institutions, students from Narayana Junior Colleges began a three-day campaign on road safety awareness. Students participated in the three-day event from August 29 to 31 at the busiest signals in the city such as Cyber Towers junction, Biodiversity signal and Financial District junction.
White roses with a small message tag were distributed to commuters to create awareness about exhibiting safe behaviours on the road. This event is in conjunction with the Disha Programme, which is also an initiative by the Narayana Group for student wellbeing.
Through active involvement in such campaigns, students gain a sense of community and it helps them inculcate social responsibility Vijayalakshmi K, Head of Learning and Development, said that the event was organised to promote safe driving and road safety. Dr P Sindhura Narayana, managing director, Narayana Educational Institutions said that it was a good initiative to inculcates responsible behaviour.