IS again in Palmyra: US inconsistent in fighting terror, says Russia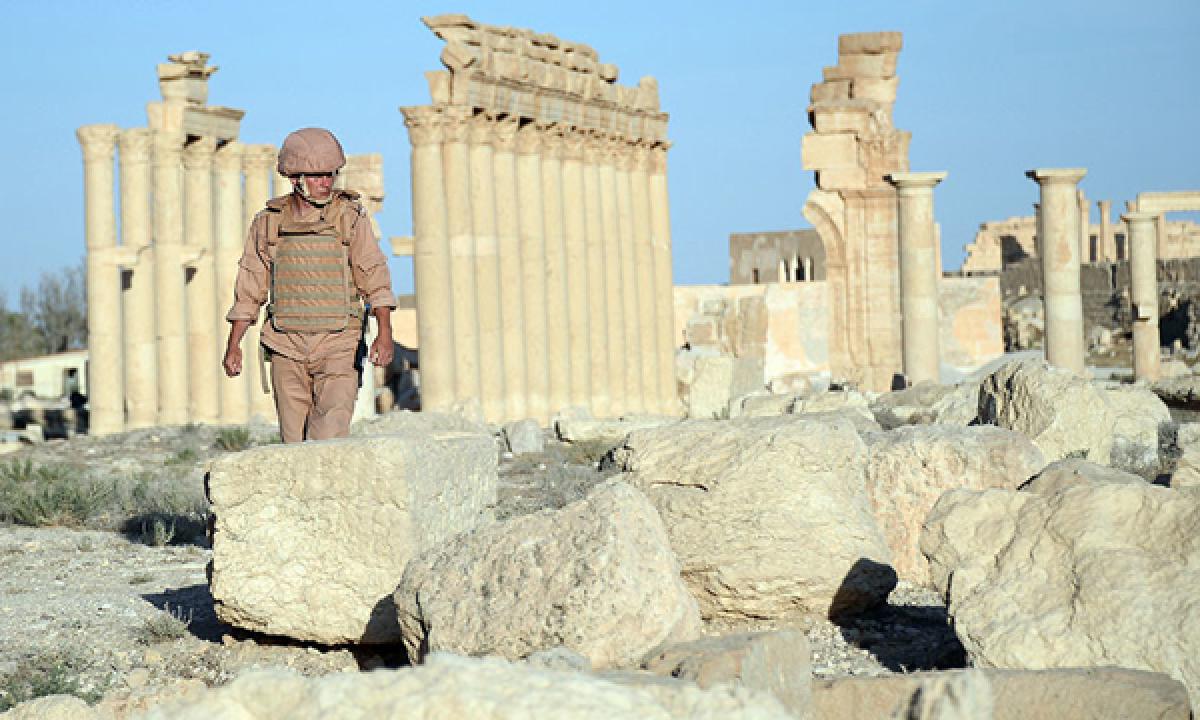 Highlights
A new Islamic State attack on Palmyra in Syria from the besieged Mosul region of Iraq could be -'orchestrated-' to divert the attention of Syrian...
Moscow:A new Islamic State attack on Palmyra in Syria from the besieged Mosul region of Iraq could be "orchestrated" to divert the attention of Syrian government forces from Aleppo and spare the militants entrenched in the city, Russian Foreign Minister Sergey Lavrov said on Tuesday.
The fact that the Islamic State militants launched their offensive on Palmyra from Iraq and "apparently from Mosul" and marched through the "territories patrolled by the aircraft of the US-led coalition makes one think that -- and I really hope to be wrong here -- that it was orchestrated and coordinated to give a respite to those thugs, who are entrenched in eastern Aleppo," the Foreign Minister was cited by RT news as saying.
Lavrov went on to say that the US has been conducting a two-faced policy towards terrorist groups in Syria from the very beginning of the Syrian crisis. The US-led coalition is fighting the slamic State but was studiously avoiding targeting another terrorist group, which is Al-Qaeda-linked Al-Nusra Front, he said.
"There is a significant number of reasons to believe that (Al-Nusra) was being spared as the most effective combat-capable force, which opposes the governmental (forces) of the ground in order to be used for overthrowing the legitimate Syrian government when the time comes," Lavrov told journalists.
At the same time, he said Russia is still ready to guarantee that the corridors allowing the militants to leave Aleppo will not be targeted by the Syrian government forces and once again asked the US to persuade the armed groups to leave the city.
"Those who want to be the part of the reconciliation process should immediately join the ceasefire regime, as all the others would be regarded as legitimate targets," the Minister said, referring to the armed groups fighting the government forces in Syria.
He also expressed hope that the US will stop "exonerate" the militants and will confirm its commitment to the "fundamental agreement" on "uncompromising struggle against terrorism." At the same time, he admitted that the talks between Russia and the US on Syria were difficult.
Subscribed Failed...
Subscribed Successfully...