Donald Trump Order On Refugees, Muslims Sparks Confusion, Worry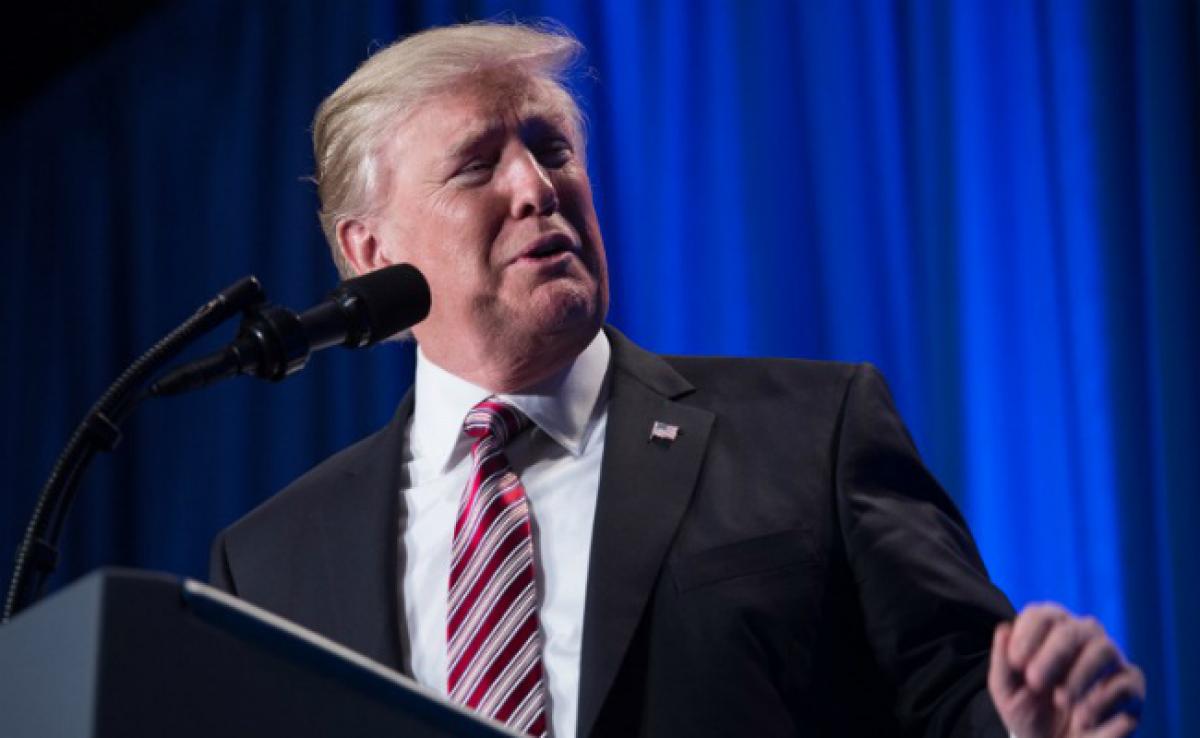 Highlights
Trump\'s order singled out Syrians for the most aggressive ban, indefinitely blocking entry for anyone from that country, including those fleeing civil war.
Confusion, worry and outrage grew Saturday as President Donald Trump's crackdown on refugees and citizens from seven majority-Muslim countries took effect. Airlines blocked people traveling to the United States, legal challenges were underway and doubts abounded about whether the order would make America safer.
The immediate fallout from Trump's order meant that an untold number of foreign-born U.S. residents now traveling outside the U.S. could be stuck overseas for at least 90 days - despite holding permanent residency "green cards" or other visas. And some foreign nationals who were allowed to board flights before the order was signed Friday were being detained at U.S. airports, told they were no longer welcome.
Trump billed his sweeping executive order as a necessary step to stop "radical Islamic terrorists" from coming to the U.S. Included is a 90-day ban on travel to the U.S. by citizens of Iraq, Syria, Iran, Sudan, Libya, Somalia or Yemen and a 120-day suspension of the U.S. refugee programme.
Trump's order singled out Syrians for the most aggressive ban, indefinitely blocking entry for anyone from that country, including those fleeing civil war.
The directive did not do anything to prevent attacks from homegrown extremists who were already in America, a primary concern of federal law enforcement officials. It also omitted Saudi Arabia, home to most of the Sept. 11 hijackers.
As a candidate Trump pledged to temporarily ban Muslims from coming to the U.S., then said he would implement "extreme vetting" for people from countries with significant terror concerns.
The order drew criticism from U.S. lawmakers and officials around the globe. Sen. Ben Sasse, a Nebraska Republican on the Senate Armed Services Committee, said the order is "too broad."Canadian Prime Minister Justin Trudeau took to Twitter Saturday afternoon to say that refugees were welcome in Canada, "regardless of your faith."
It is unclear how many people would be immediately impacted by the non-refugee travel ban. According to the statistics maintained by the Homeland Security Department, about 17,000 students from the seven designated countries were allowed into the U.S. for the 2015-2016 school year. In 2015 more than 86,000 people from those countries arrived in the U.S. on other, non-immigrant visas and more than 52,000 others became legal permanent residents.
Last year the U.S. resettled 85,000 people displaced by war, political oppression, hunger and religious prejudice, including more than 12,000 Syrians. Before leaving office President Barack Obama announced that the U.S. would accept 110,000 refugees in the coming year, but Trump's order cut that by more than half to 50,000.
No refugees were in the air when the travel ban was signed Friday, but about 350 people were in transit in Nairobi, Kenya, and were now stuck there, said Melanie Nezer, vice president of policy and advocacy for HIAS, a refugee resettlement aid agency. She said several hundred more people who were booked on U.S.-bound
flights in the next week were now stranded around the globe.
"This in effect could be a permanent ban," she said. "Many of these people may never be able to come."