Rex Tillerson Sworn-In As US Secretary Of State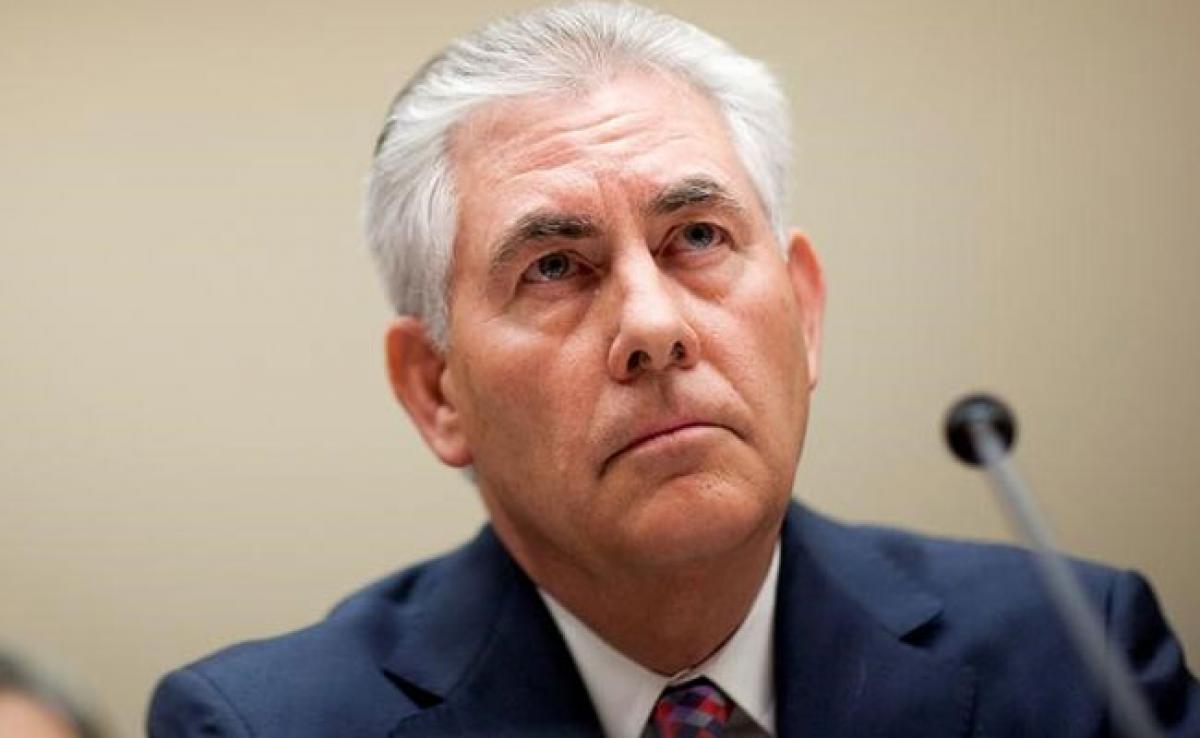 Highlights
Rex Tillerson was sworn in as US Secretary of State and soon his boss President Donald Trump said the former ExxonMobil CEO-'s task was to bring a...
Rex Tillerson was sworn in as US Secretary of State and soon his boss President Donald Trump said the former ExxonMobil CEO's task was to bring a "clear-eyed focus" to foreign affairs and to seek new solutions to enormous challenges facing the world.
The 64-year-old Texas native was administered the oath of office by Vice President Mike Pence in the White House's Oval Office after the Senate approved his nomination by a vote of 56 to 43, with all Republicans in support and most Democrats voting against Tillerson.
He was confirmed by the Senate despite concerns over the veteran oil executive's close ties with Russian President Vladimir Putin.
Tillerson, who has never held political office, received full backing from President Trump who told him: "Your whole life has prepared you for this moment."
"Though you inherit enormous challenges in the Middle East and around the world, I do believe we can achieve peace and stability in these very, very troubled times," Trump said.
His confirmation as the top US diplomat was welcomed by the White House and the Republican party but opposed by Democratic lawmakers in the Senate, who raked up his ties with Russia and President Putin.
At the ceremony, Trump lavished praise on Tillerson for his "diplomatic skills", and said it was time to bring a "clear-eyed focus to foreign affairs, to take a fresh look at the world around us, and to seek new solutions grounded in very ancient truths."
"These truths include the fact that nations have a right to protect to their interests, that all people have a right to freely pursue their own destiny, and that all of us are better off when we act in concert and not in conflict. There's rarely been conflict like we have in the world today -- very sad," Trump said.
In his brief remarks, Tillerson thanked Trump for giving him the opportunity.
The former oil chief forged multibillion-dollar deals with Russia's state oil company, Rosneft, and was awarded the Order of Friendship by the Kremlin in 2013.
In his Senate confirmation hearing, Tillerson admitted that the West had reason to be alarmed by Russian aggression, but he refused under questioning to label Putin a war criminal.
Tillerson's confirmation was more contentious than those of his predecessors. The Senate confirmed President Barack Obama's selections John Kerry 94-3 and Hillary Clinton 94-2.
Tillerson will take the helm of the US government's oldest executive agency, founded in 1789, at a time when Trump has roiled some of America's oldest and most stalwart allies.
One of the challenges that Tillerson now faces is to allay fears over President Trump's order to ban travel or immigration from seven mostly Muslim nations.
He will also be tasked with restoring relations with those affected countries as well as outraged European leaders.
Subscribed Failed...
Subscribed Successfully...