Turkey's religious authority denies illegal activity by imams in Germany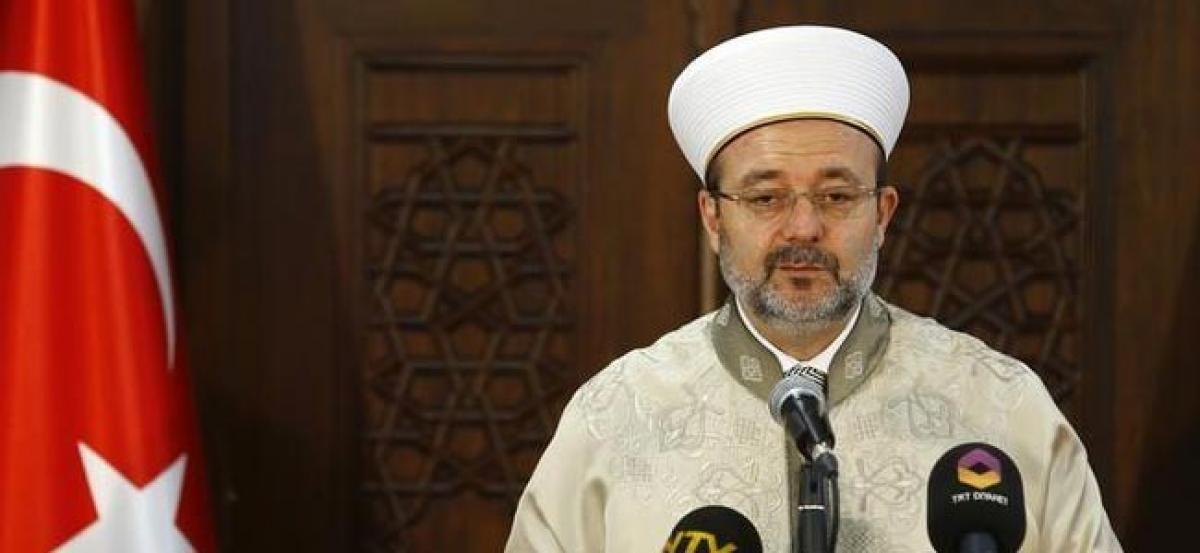 Highlights
The head of Turkey-'s Diyanet religious authority denied on Friday that any of its imams had ever been involved in illegal activities and said...
The head of Turkey's Diyanet religious authority denied on Friday that any of its imams had ever been involved in illegal activities and said investigations into them over alleged espionage had defamed the organisation.
Mehmet Gormez was speaking after German police on Wednesday raided the apartments of four imams suspected of spying for Turkey's government on followers of U.S.-based cleric Fethullah Gulen, accused by Ankara of organising a failed coup last July.
The raids in North Rhine-Westphalia and Rhineland-Palatinate were a fresh strain on relations between two NATO allies which are already being tested by issues ranging from militant Islamist attacks to Europe's migrant crisis.
"No religious official has ever been allowed to turn towards any activity outside their job description, and no incident that could be deemed illegal has ever taken place," Gormez told a news conference.
The four imams were members of Ditib, Germany's largest association of mosques, which brings clerics from Turkey to serve the community of some three million people with a Turkish background who live in Germany.
"Our authority, our religious officials, and DITIB, which carries out religious services in Germany, have been the target of defamation and their followers have been offended," he said.
Germany's Federal Public Prosecutor's Office (GBA) has said the imams acted on an order issued last year by the Diyanet, which said the Gulen movement was behind the putsch attempt.
Last month, the GBA opened an investigation into Turkish intelligence operations on German soil after a lawmaker filed a criminal complaint. Austria is also investigating whether Turkey has been operating an informer network targeting Gulen followers on its soil, via its embassy in Vienna.
Turkey says Germany harbours militants from the Kurdistan Workers Party (PKK) and DHKP-C far-leftists, who have carried out attacks in Turkey. German officials reject the accusations.
Turkey says Gulen was behind the abortive coup, in which at least 240 people were killed, and wants the United States to extradite him. Gulen denies any involvement in the coup attempt.
Since July Turkey has arrested tens of thousands of people over suspected ties to Gulen in a wide-ranging crackdown criticised by Germany and other European Union nations.
Subscribed Failed...
Subscribed Successfully...