1 Dead, 27 Hurt In Belgium Train Derailment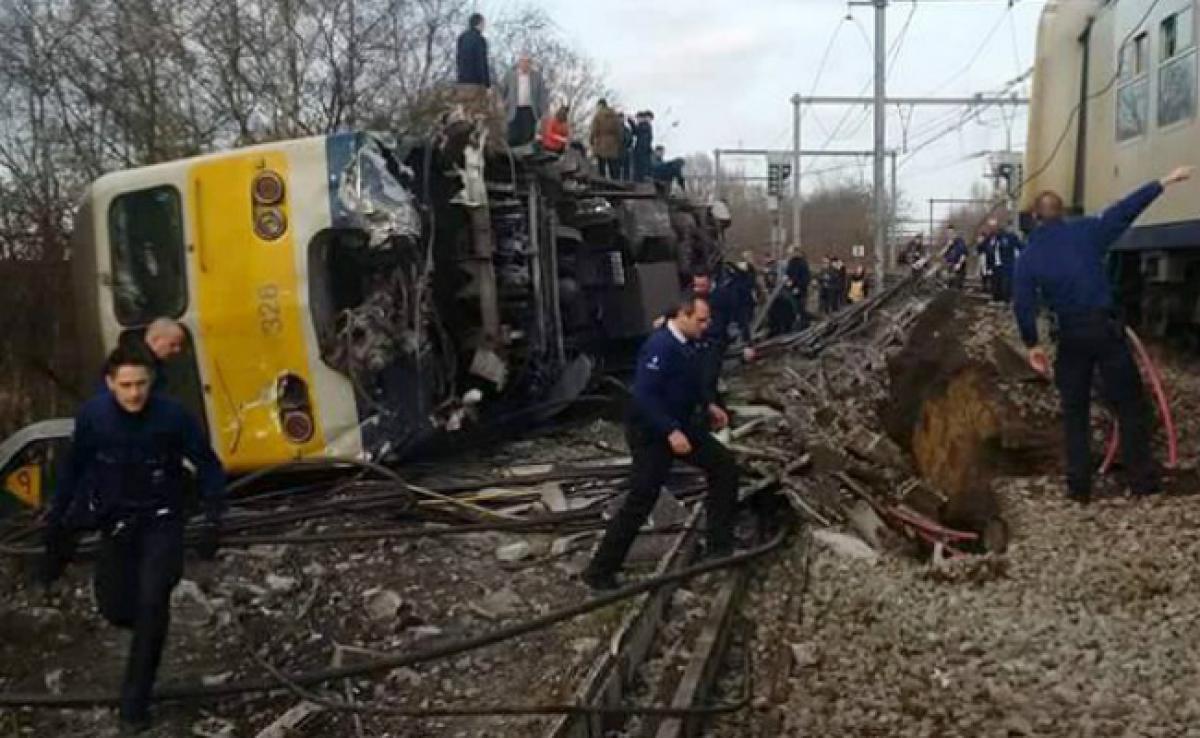 Highlights
One person died and 27 others were injured -- three of them seriously -- when a train derailed Saturday shortly after leaving a station east of Brussels, officials said. The train carrying 85 passengers derailed four minutes after leaving Louvain bound for the North Sea coast via the Belgian capital, the SNCB railway authority said. The cause of the derailment -- which occurred shortly after 1:00
One person died and 27 others were injured -- three of them seriously -- when a train derailed Saturday shortly after leaving a station east of Brussels, officials said. The train carrying 85 passengers derailed four minutes after leaving Louvain bound for the North Sea coast via the Belgian capital, the SNCB railway authority said. The cause of the derailment -- which occurred shortly after 1:00 pm (1200 GMT) -- was not immediately known and investigators were on the scene.
One of the train's yellow and white carriages was flipped on its side, AFP photographs showed.
"Rescue workers confirm the death of one person, three seriously injured and 24 others hurt," a Belgian official told AFP on condition of anonymity.
Louis Tobback, the mayor of Louvain, which is 25 kilometres (15 miles) east of Brussels, confirmed the fatality, according to Belga news agency.
Early reports said the victim had not been onboard the train, but he was later confirmed to have been among the passengers.
"There was only one train involved. Luckily there was no train coming the other way," said Transport Minister Francois Bellot as he visited the scene of the accident.
Interior Minister Jan Jambon tweeted: "My thoughts go out to the families and loved ones of the victims of the derailment in Louvain."
The derailment caused serious infrastructure damage, Belga reported, with rail traffic disrupted as the accident caused problems with signalling cables.
In neighbouring Luxembourg on Tuesday, the driver of a passenger train was killed after he ran a red light and collided with a freight train, officials said.
On June 5, 2016, three people were killed and nine injured when a fast-moving passenger train slammed into the back of a goods train on the same track in eastern Belgium.
In February 2010, two trains collided in a Brussels suburb, killing 18 people and injuring 95.