FBI agent says his 'blunt' criticism of Trump never impacted his work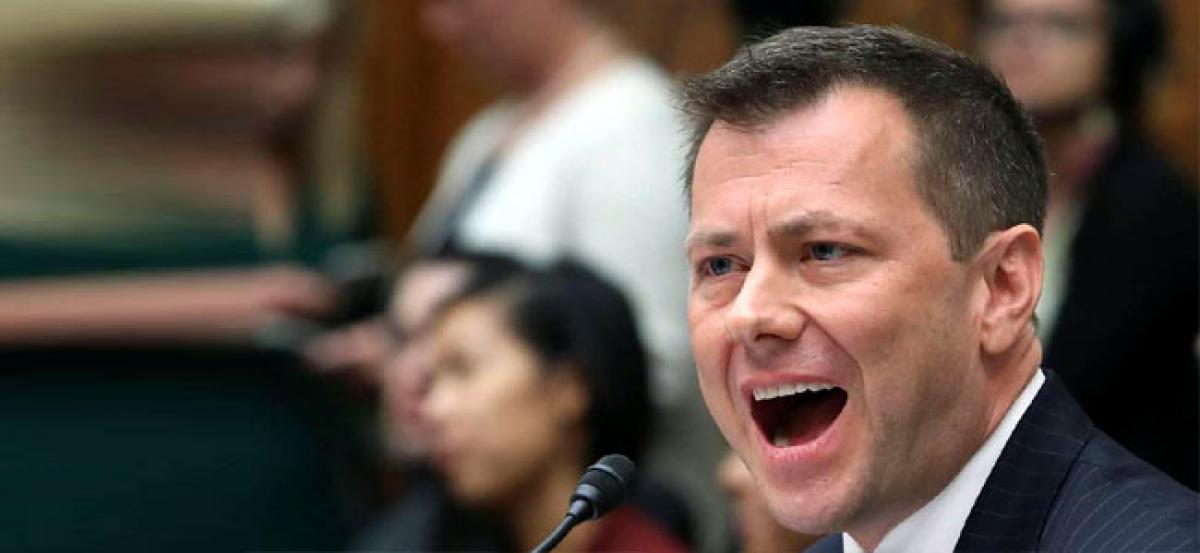 Highlights
An FBI agent who criticized thenpresidential candidate Donald Trump in text messages during the 2016 election campaign vigorously defended himself on Thursday, telling a heated congressional hearing that his personal political views had never affected his official work
An FBI agent who criticized then-presidential candidate Donald Trump in text messages during the 2016 election campaign vigorously defended himself on Thursday, telling a heated congressional hearing that his personal political views had never affected his official work.
Peter Strzok, who once worked on an FBI investigation into former Democratic presidential nominee Hillary Clinton's handling of classified information, has become a target for Republicans trying to show the FBI is biased against Trump.
Strzok also worked on Special Counsel Robert Mueller's inquiry into alleged collusion between the Trump campaign and Russia. He was reassigned from the probe. Both Trump and Russia have denied any collusion or wrongdoing.
Strzok said in the hearing, convened by two Republican-controlled House of Representatives committees: "Today's hearing is just another victory notch in (Russian President Vladimir) Putin's belt and another milestone in our enemies' campaign to tear America apart."
He said that he had "expressed personal political opinions during an extraordinary presidential election" and that at times his "criticism was blunt," but that it was not limited to Trump."Let me be clear, unequivocally and under oath: not once in my 26 years of defending my nation did my personal opinions impact any official action I took," Strzok told the committees.
Strzok and former FBI lawyer Lisa Page were having an extramarital affair during the 2016 campaign and exchanged thousands of politically charged texts. At times they were also critical of Clinton.
In one, Page asked Strzok if Trump was going to be president. Strzok replied: "No, he's not. We'll stop it."
Strzok said on Thursday that "we" referred to the American people because he believed Trump would not win the election after criticizing families whose relatives have been killed while serving in the U.S. military.
Strzok declined to answer a question from Republican Representative Trey Gowdy, head of the House Oversight and Government Reform Committee, about interviews he conducted during the FBI's Russia probe, saying the agency had directed him not to discuss ongoing investigations.
Republican Representative Bob Goodlatte, who heads the House Judiciary Committee, threatened to hold Strzok in contempt at the end of the hearing if he did not answer Gowdy's question.
The seldom-enforced charge of contempt of Congress can be brought against someone for obstructing investigations. It is potentially punishable by imprisonment and a fine but requires several procedural steps.
Strzok appeared before lawmakers in Congress last month for a closed-door interview. Page will attend a closed-door interview on Friday with the committees.