EU immigration to Britain falls to five-year low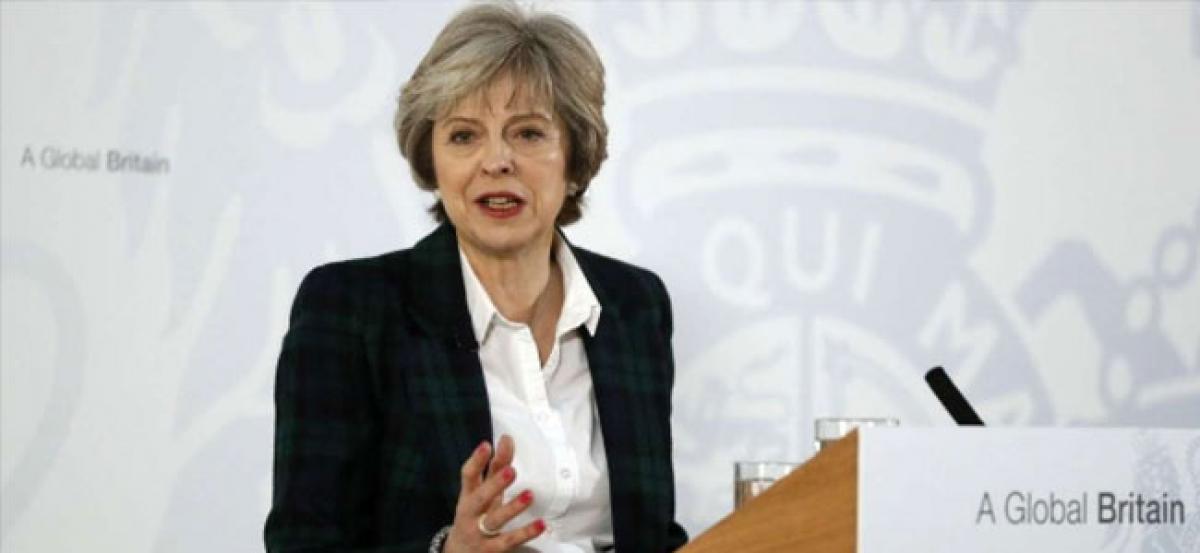 Highlights
The number of European Union immigrants coming to Britain fell to a fiveyear low last year, as fewer people arrived without a firm job offer during the first full calendar year since June 2016s Brexit vote, official data showed on Monday
The number of European Union immigrants coming to Britain fell to a five-year low last year, as fewer people arrived without a firm job offer during the first full calendar year since June 2016's Brexit vote, official data showed on Monday.
Concern about high rates of immigration was a major reason why Britons voted to leave the EU, and Prime Minister Theresa May has vowed to end unrestricted free movement of EU citizens to Britain after the country leaves the bloc in March 2019.
Businesses, however, want easy immigration rules to help fill job vacancies at a time of low unemployment, and almost all economists say Britain benefits financially from immigration.
Monday's data showed that overall net long-term immigration of people of all nationalities to Britain rose to 282,000 in 2017 from 249,000 in 2016, though this is well below the record of 332,000 recorded in 2015.
But net immigration of EU citizens dropped to 101,000 last year from 133,000 in 2016, and was almost half the number who moved to Britain in the 12 months running up to the Brexit vote, Britain's Office for National Statistics said.
"The estimated number of EU citizens coming to the UK 'looking for work' continued to decrease over the last year and the number coming to the UK for a definite job has remained stable," the statistics agency said.
Madeleine Sumption, director of Oxford University's Migration Observatory, said the fall probably reflected lower unemployment in the EU and the weaker pound, as well as Brexit concerns.
"The data suggest that the UK is still an attractive country, but its allure for EU migrants has declined considerably over the past couple of years," she said.
"It's not all about Brexit: EU net migration was unusually high just before the referendum, and it's likely that some of the decline would have happened anyway even if the UK had not voted to leave," she added.
Overall net immigration to Britain should be viewed as broadly stable, the ONS said. The increase in net immigration in 2017 was probably due to an undercount of foreign students in 2016.
Last week the government said in a paper setting out its Brexit negotiating aims that it wanted to control the number of EU immigrants coming to Britain after Brexit, to tackle public concern about pressures on public services and on wages for low-paid workers.
Britain's Institute of Directors said businesses were suffering from skills shortages and urged May to keep the door open for immigration.
"The government's aim for an ambitious post-Brexit labour mobility scheme is welcome, but we also need to see the government creating a positive overall migration policy later on this year," its chief economist Tej Parikh said.