Those who rigged last elections crying foul now: Imran Khan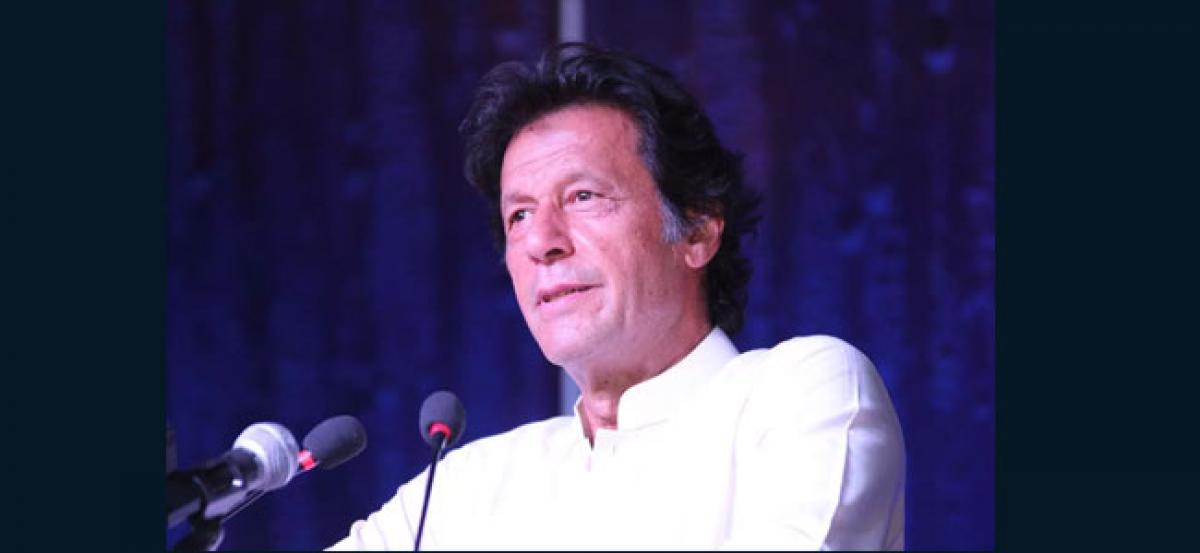 Highlights
Pakistan TehreekeInsaf PTI chairman Imran Khan launched a veiled jibe at his political rivals Pakistan Muslim LeagueNawaz PMLN and Pakistan Peoples Party PPP, claiming that those who rigged the 2013 general elections are now crying foul
Karachi [Pakistan]: Pakistan Tehreek-e-Insaf (PTI) chairman Imran Khan launched a veiled jibe at his political rivals - Pakistan Muslim League-Nawaz (PML-N) and Pakistan People's Party (PPP), claiming that those who rigged the 2013 general elections are now crying foul.
Addressing a press conference here on Sunday, Khan said that the upcoming general elections were going to be "historical", adding that his party will win by a comfortable margin, Geo TV reported.
In another rally at Bagh-e-Jinnah in Karachi, Khan implied that he was fighting against the mafia and not politicians.
"Zardari mafia has been ruling different parts of Sindh. The houses around Bilawal House were forcefully evacuated. These people refer to the system in place in Sindh to be a democracy," he said.
The cricketer-turned-politician further claimed that Punjab province was "forcefully occupied" by the Sharif family.
"The PPP and PML-N endorsed the charter of democracy just so they could engage in corrupt practices," he added.
Meanwhile, in a rally at Multan, PML-N President Shehbaz Sharif warned of possible rigging in the elections saying "he won't be able to stop 'the flood' if efforts are made to stop voters", as per the report.
Shehbaz claimed that his brother Nawaz was being treated as "an enemy of Pakistan."
"We are being pushed against the wall. We will break down the wall. We will save Pakistan," he vowed.
On Saturday, while addressing a rally at Sargodha, Shehbaz vowed to make Pakistan better than India, when he said that if he could not end the load-shedding crisis in Pakistan in the next six months, people could change his name.
The political scene in Pakistan is heating up in the run-up to the elections, slated to be held on July 25.