California battles biggest ever wildfire in history, 14,000 firefighters douse 16 different blazes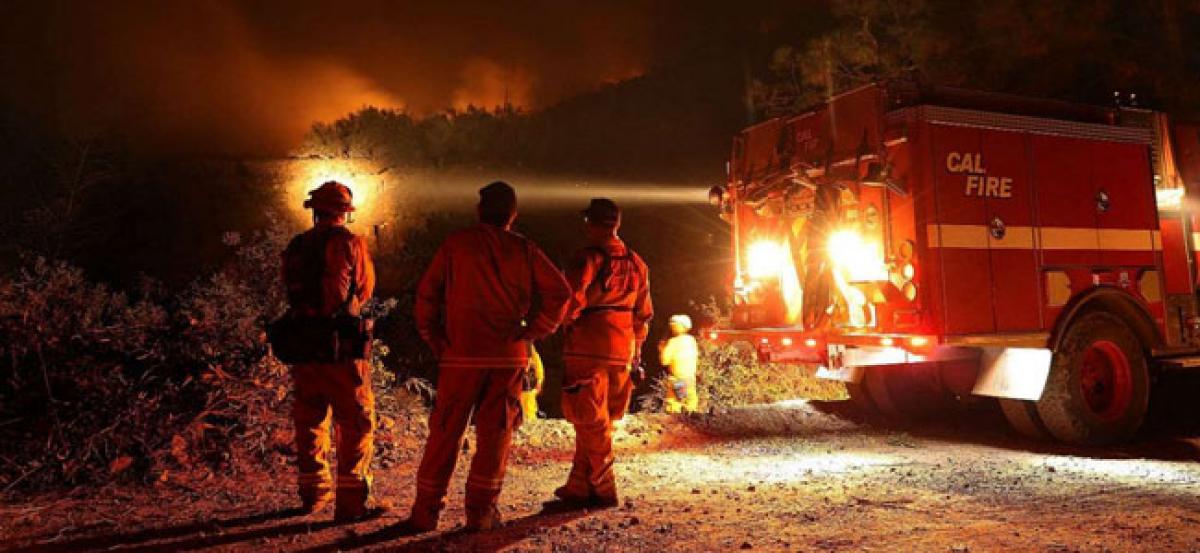 Highlights
A Northern California wildfire became the biggest in state history on Tuesday, eclipsing a previous record set only eight months ago, as hot, windy conditions fanned 17 blazes in what Governor Jerry Brown has called Californias new normal
A Northern California wildfire became the biggest in state history on Tuesday, eclipsing a previous record set only eight months ago, as hot, windy conditions fanned 17 blazes in what Governor Jerry Brown has called California's "new normal."
The Mendocino Complex, made up of two fires, grew to 290,692 acres (117,639 hectares) - nearly the size of Los Angeles - and was expected to burn for the rest of the month, the California Department of Forestry and Fire Protection (Cal Fire) said.
The Mendocino Complex has surpassed the Thomas Fire, which burned 281,893 acres in Santa Barbara and Ventura counties in southern California last December and destroyed more than 1,000 structures.
The fires burning in the state are on track to make 2018 California's most destructive wildfire year in over a decade and have rekindled arguments over how the state should tackle the problem.
Brown, a Democrat, and state Republicans like Senator Ted Gaines, have called for thinning of overcrowded forests, a move opposed by environmentalists who fear it would kill wildlife.
Climate change is widely blamed for higher temperatures that have fuelled wildfires not only in California, but places such as Portugal, Sweden and Siberia.
Temperatures in Northern California could reach 110 degrees Fahrenheit (43 Celsius) over the next few days, the National Weather Service said, making it easier for fire to spread.
HITTING BACKYARDS
The Mendocino Complex has burnt 75 homes and forced the evacuation of 23,322 people. Firefighters are trying to keep fire out of homes built in woods and forests near communities such as Nice, Lucerne and Clearlake Oaks.
"It's going into residences, backyards, farmland," said Mitch Bosma, a spokesman with Cal Fire for the Mendocino Complex Fire.
Across the state, 14,000 firefighters fought blazes that have blackened over 619,000 acres.
The Carr Fire, blamed for seven deaths in the Shasta-Trinity region north of Sacramento, was 47 percent contained.
Firefighters were also battling a 4,000-acre brush fire that forced evacuations in two Orange County canyons southeast of Los Angeles, the Orange County Emergency Operations Center said. The Holy
Fire was moving rapidly into the Cleveland National Forest, which straddles Orange and Riverside counties.
The blaze and its plume of smoke were visible from as far away as Catalina Island just offshore Los Angeles.