Pak court orders release of Nawaz Sharif, daughter; suspends jail term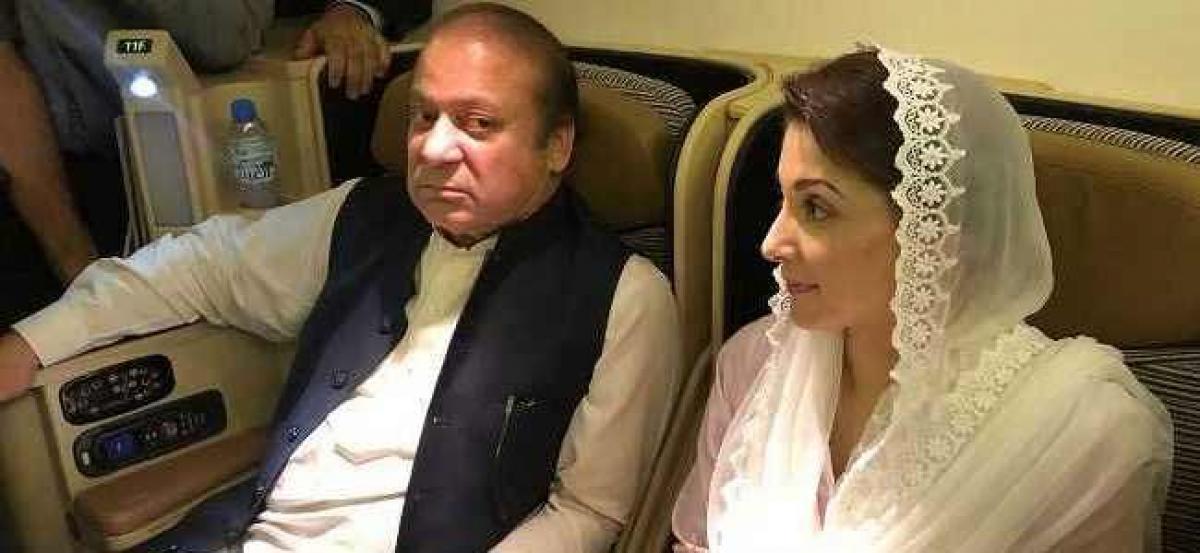 Highlights
In a major relief to the Sharif family, a top Pakistani court suspended on Wednesday the jail sentences of former premier Nawaz Sharif, his daughter and soninlaw in a corruption case and ordered their release from a highsecurity prison
Islamabad: In a major relief to the Sharif family, a top Pakistani court suspended on Wednesday the jail sentences of former premier Nawaz Sharif, his daughter and son-in-law in a corruption case and ordered their release from a high-security prison.
A two-judge bench of the Islamabad High Court heard the petitions filed by former Sharif, 68, his daughter Maryam and son-in-law Capt (retd) Muhammad Safdar challenging their conviction related to the purchase of luxury flats in London.
Justice Athar Minallah read the judgment and suspended the sentences handed to them by the accountability court judge Mohammad Bashir on July 6.
Sharif, 68, Maryam, 44, and Safdar, 54, were sentenced to 11 years, eight years and one year, respectively, in prison in the Avenfield properties case.
The two-judge bench ordered the release of the former premier, his daughter and son-in-law from the Adiala jail in Rawalpindi. Sharif, Maryam and Safdar were also directed to submit bail bonds worth Rs 500,000.
The court also dismissed the National Accountability Bureau's request to first announce a judgment on the maintainability of the pleas. The bench also imposed a fine on the NAB lawyers earlier for using delaying tactics.
The NAB was also pulled up by the Supreme Court on Monday when it rejected its petition challenging the IHC's decision to hear Sharifs' petitions against the Avenfield verdict.
Chief Justice Saqib Nisar termed the NAB petition as frivolous and imposed a Rs 20,000 fine on the anti-corruption watchdog. A large number of Pakistan Muslim League-Nawaz (PML-N) leaders, including Shehbaz Sharif, Pervaiz Rashid and Khurram Dastgir, were present in the courtroom for the hearing.
Sharif resigned as Pakistan prime minister last year after the Supreme Court disqualified him from holding public office and ruled that graft cases be filed against the beleaguered leader and his children over the Panama Papers scandal.
The Avenfield case was among the three corruption cases filed against the three-time former premier and his children by the NAB on the Supreme Court's orders in the Panama Papers case which disqualified Sharif.