UN must support India's climate leadership, development efforts: Guterres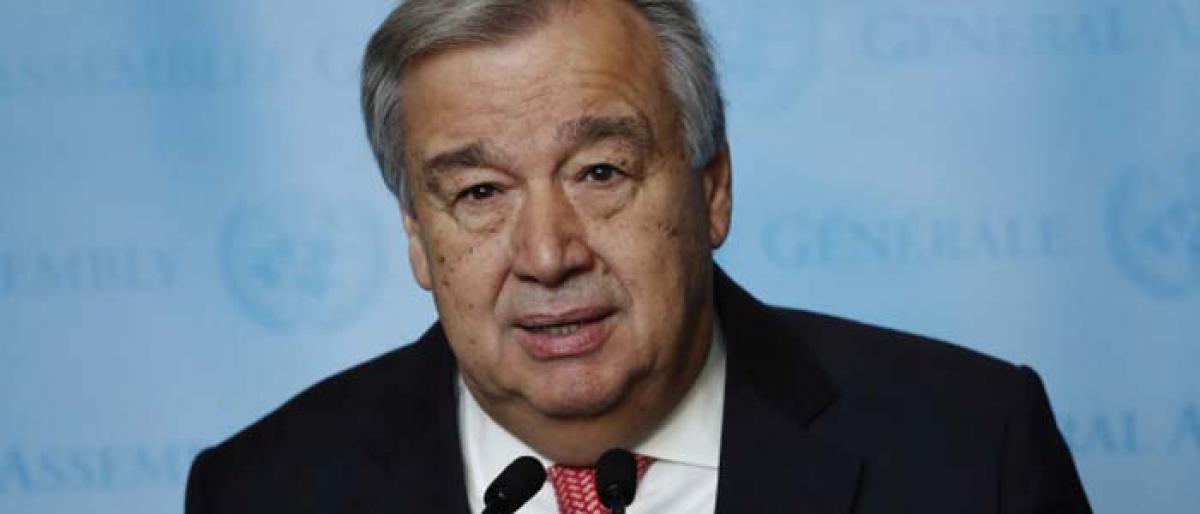 Highlights
The United Nations Secretary General said on Monday that the world body must fully support Indias leadership on climate change and its development plans
​New Delhi: The United Nations Secretyary-General said on Monday that the world body must fully support India's leadership on climate change and its development plans.
António Guterres told the UN staff here that UN's work in India cannot be business as usual, but should back India's leadership on many international efforts.
Speaking at the opening of the new UN House, he said the UN system has to be united to fully support India's leadership on climate change, the UN's Sustainable Development Goals and many other efforts.
The UN system should also support India's development efforts, he added.
Guterres is in Delhi to participate in the 150th anniversary of Mahatma Gandhi's birth.
He is to visit Raj Ghat on Tuesday and lay a wreath to honour Gandhi.
He is also to speak at closing session of the Mahatma Gandhi International Sanitation Conference with Prime Minister Narendra Modi.
He will participate in the International Solar Alliance Assembly and a meeting of the Indian Ocean Rim Association energy ministers.
The schedule in India includes meetings with Modi, Lok Sabha Speaker Sumitra Mahajan and External Affairs Minister Sushma Swaraj, and a visit to the Golden Temple in Amritsar.