Russian rocket to ISS fails mid-air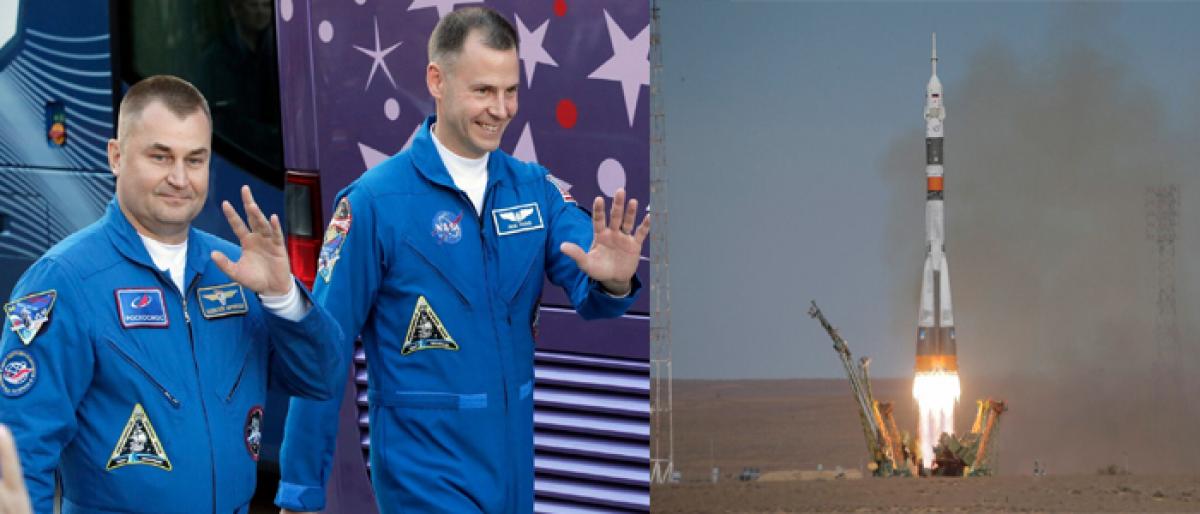 Highlights
Two astronauts aboard the Russian Soyuz spacecraft that made an emergency landing after their rocket malfunctioned on liftoff to the International Space Station ISS were safe and in good condition
​Washington: Two astronauts aboard the Russian Soyuz spacecraft that made an emergency landing after their rocket malfunctioned on lift-off to the International Space Station (ISS) were safe and in good condition.
The Soyuz MS-10 launched from the Baikonur Cosmodrome in Kazakhstan to the ISS at 4.40 a.m. on Thursday with Russian Cosmonaut Alexey Ovchinin and US astronaut Nick Hague on board. It was Hague's maiden space mission. It was first such mishap for Russian Soyuz capsule in 35 years. The four strap-on boosters were jettisoned as planned shortly after lift-off and the flight was proceeding under the power of its second stage core booster when the mishap occurred.
"Shortly after launch, there was an anomaly with the booster and the launch ascent was aborted, resulting in a ballistic landing of the spacecraft," NASA said in a statement. The two astronauts reportedly felt "weightlessness" as the crew capsule detached.
They landed about 20 km east of Dzhezkazgan, Kazakhstan, where rescue crews were scrambled to find them. "Search and rescue teams were deployed to the landing site. Hague and Ovchinin are out of the capsule and are reported to be in good condition. They will be transported to the Gagarin Cosmonaut Training Center in Star City, Russia outside of Moscow," NASA said.
"NASA astronaut Nick Hague and Russian cosmonaut Alexey Ovchinin are in good condition following the aborted launch. I'm grateful that everyone is safe," NASA Administrator Jim Bridenstine said in a tweet. NASA worked closely with the Russian space agency Roscosmos to ensure the safe return of the crew.
"A thorough investigation into the cause of the incident will be conducted," NASA stated. The malfunction could cause trouble for NASA as the agency is waiting for both Boeing and SpaceX to deliver homegrown spacecraft so it no longer has to rely on Russia to send supplies and crew to the ISS. NASA astronauts currently use Russian Soyuz spacecraft, and its contract is set to expire in November 2019.