China: 15 killed after truck loses control, crashes into vehicles at toll station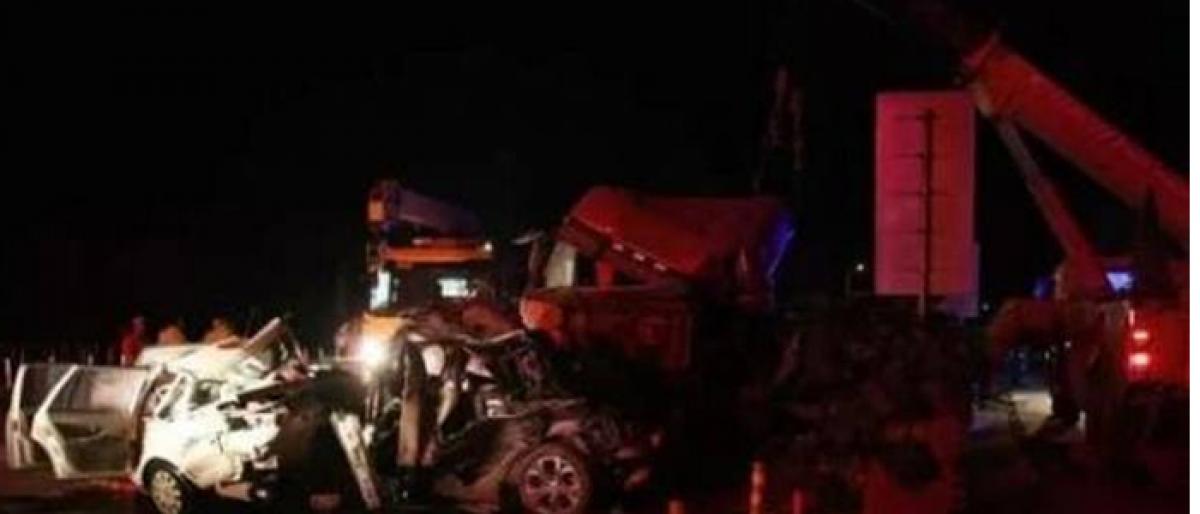 Highlights
A highway pileup involving at least 31 cars killed 15 people in northwest Chinas Gansu province, officials said, leaving dramatic scenes of twisted and burntout wreckage
Beijing: A highway pile-up involving at least 31 cars killed 15 people in northwest China's Gansu province, officials said, leaving dramatic scenes of twisted and burnt-out wreckage.
The pile-up occurred on Saturday after a heavy truck lost control and crashed into a line of vehicles waiting at a toll station on the Lanzhou-Haikou Expressway, state-run China Daily reported on Sunday.
Officials said another 44 people were injured in the pile-up at the toll station which is close to Lanzhou, capital of Gansu.
Investigation into the cause of the accident is underway, the report said.
Last week, 13 people were killed after a fist fight between a woman passenger and a driver caused a bus to plunge from a bridge into the mighty Yangtze River in southwest China.
Deadly road accidents are common in China, where traffic regulations are often flouted or go unenforced. Violations of traffic laws were blamed for nearly 90 per cent of accidents that caused deaths or injuries that year.