Widow dies under suspicious circumstances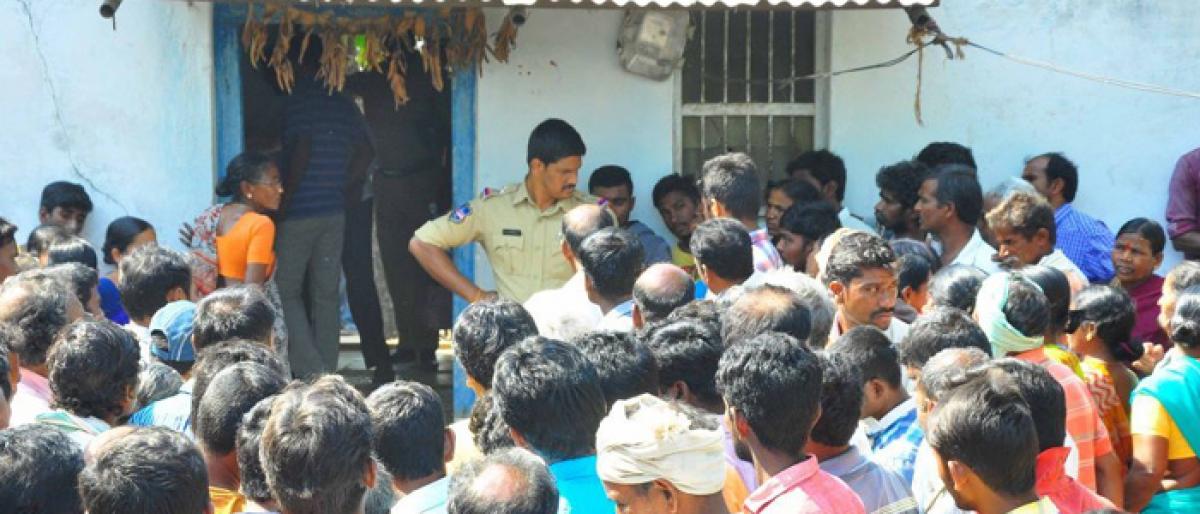 Highlights
A widow died under suspicious circumstances at her house at Darveshpuram village under Kangal mandal. The incident came to light on Friday The deceased was identified as L Narsamma (65)
Nalgonda: A widow died under suspicious circumstances at her house at Darveshpuram village under Kangal mandal. The incident came to light on Friday The deceased was identified as L Narsamma (65)
According to Kangal sub-inspector of police Narsimhulu and locals, Narsamma's husband died a year ago. She was providing shelter to devotees visiting Darveshpuram temple and collecting rent from them. She has two daughters and both of them was married. A dispute had reportedly between her two sons-in-law.
Police suspected sons- in- law's hand in her murder. she might have been murdered in early hours of Friday, police said. On Friday morning, when a local went to Narsamma's house, they found Narsamma in a pool of blood and informed it to the local police.
On information, police rushed to the spot and after completing all the formalities and inquiry shifted dead body for postmortem to Nalgonda government hospital. Police registered a case under suspicious death and took up investigation
Mean while, according to reliable sources, in the evening police reportedly took the two sons-in-law of Narsamma into their custody for questioning.