Brimming irrigation projects bring cheer to farmers of Khammam and Kothagudem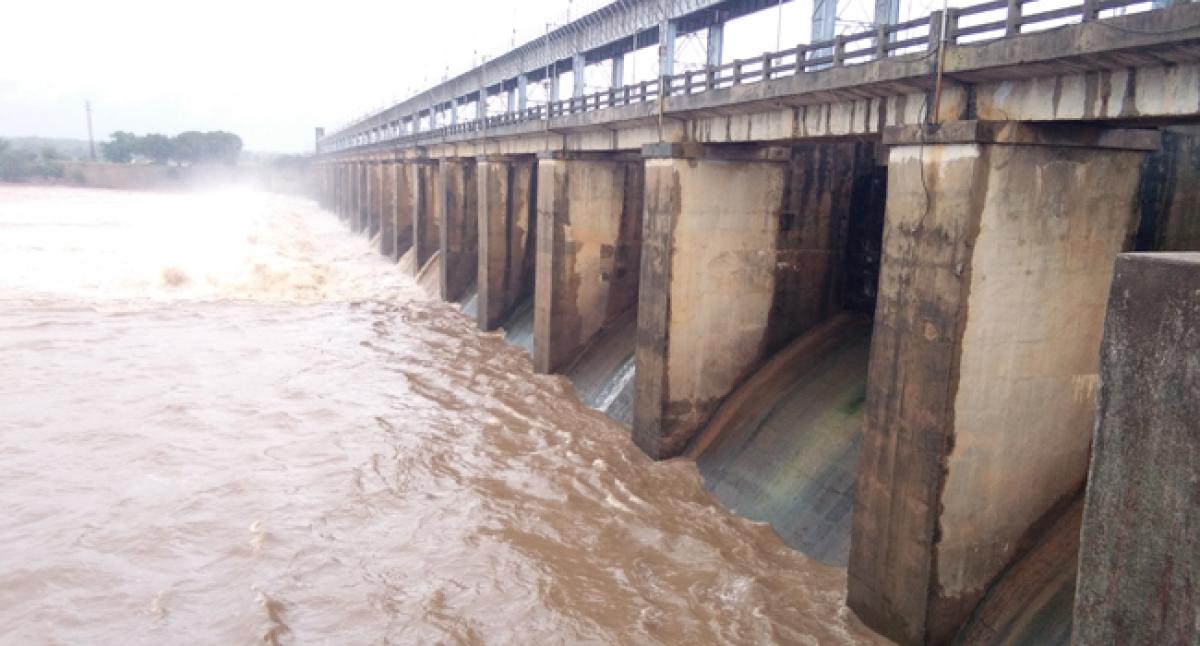 Highlights
The incessant rains over the last few days in the catchment areas Godavari river has resulted in copious inflows into the irrigation projects both districts of Khammam and Kothagudem
Kothagudem: The incessant rains over the last few days in the catchment areas Godavari river has resulted in copious inflows into the irrigation projects both districts of Khammam and Kothagudem.
The farmers said the rains were very helpful for the cultivation. The Paleru reservoir, in Khammam district, received significant inflows raising the water level in the reservoir on Friday. The reservoir irrigates 2,51,800 acres in the district.
Not only Khammam disitrict, the water from the reservoir is also used by Krishna district farmers. Now, its water level reached 17.3 feet, which enough for the Kharif season, said farmers.
Similarly, another project Kinnerasani, in Bhadradri Kothagudem district at Palvoncha, is also full with heavy inflow of rainwater. The water level in the project on Friday was 399 feet against the total project capacity of 407 feet. The officials lifted gates and released water.
The water level in the Wyra reservoir at Wyra rose to 13.3 feet against the storage capacity of the 18.3 feet. The project irrigates about 25,000 acres, officials said.
The Taliperu which is a minor irrigation project located in the agency mandal Chala was also filled with the rainwater. The authorities lifted the gates and released 10,000 cusecs water into the river Godavari. The water level in the project reached 74 metres against the t total storage capacity of 74 metres. The project irrigates 25,000 acres in the agency area.
Some other projects such as Pedhavagu and LankaSagar were also filled to the brim. The Agriculture Assistant Director Abhimanyudu said the farmers were very happy because of rains. The seeds were supply in all mandals during the time. He appealed to the farmers use the branded seeds and cultivate more paddy in the Kharif season.