Bus overturns at Nakrekal; 28 passengers severely injured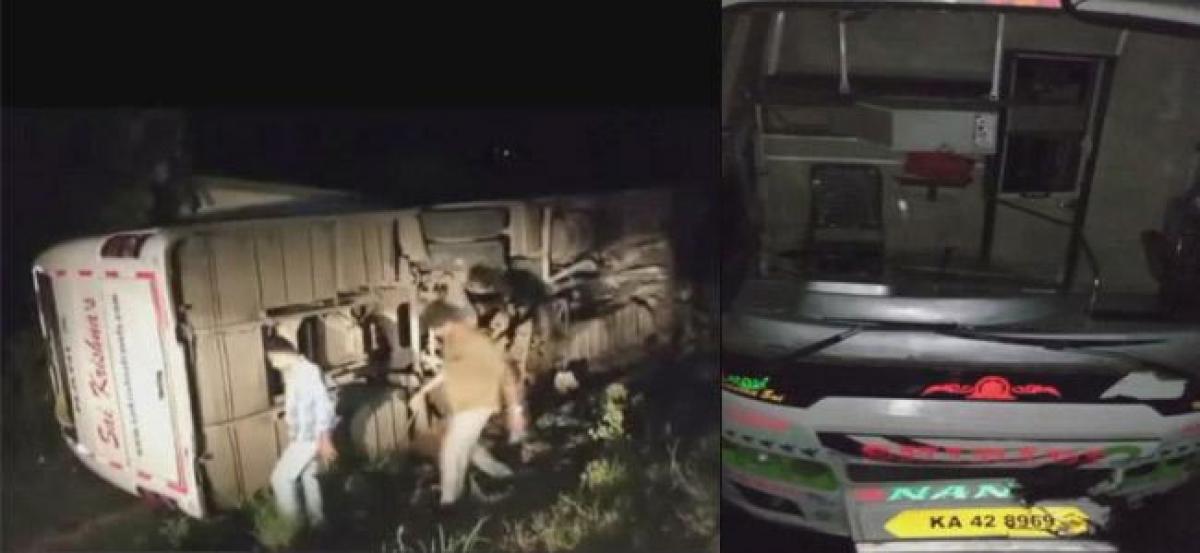 Highlights
28 passengers were severely injured on National Highway 65 in Nakrekal of Nalgonda district after a speeding bus overturned The mishap occurred early this morning when the bus, in which the passengers were travelling hit the railing before overturning to its left
28 passengers were severely injured on National Highway 65 in Nakrekal of Nalgonda district after a speeding bus overturned. The mishap occurred early this morning when the bus, in which the passengers were travelling hit the railing before overturning to its left.
The bus, belonging to Sai Krishna Travel company, was heading towards Tenali from Hyderabad's BHEL when the incident took place.
According to the reports, the bus started from Hyderabad at around 12.30 AM and the mishap occurred at 2 am. The injured were shifted to a local hospital. The police who were alerted have launched a manhunt for the driver, who is absconding.