TDP mustering support for No Confidence Motion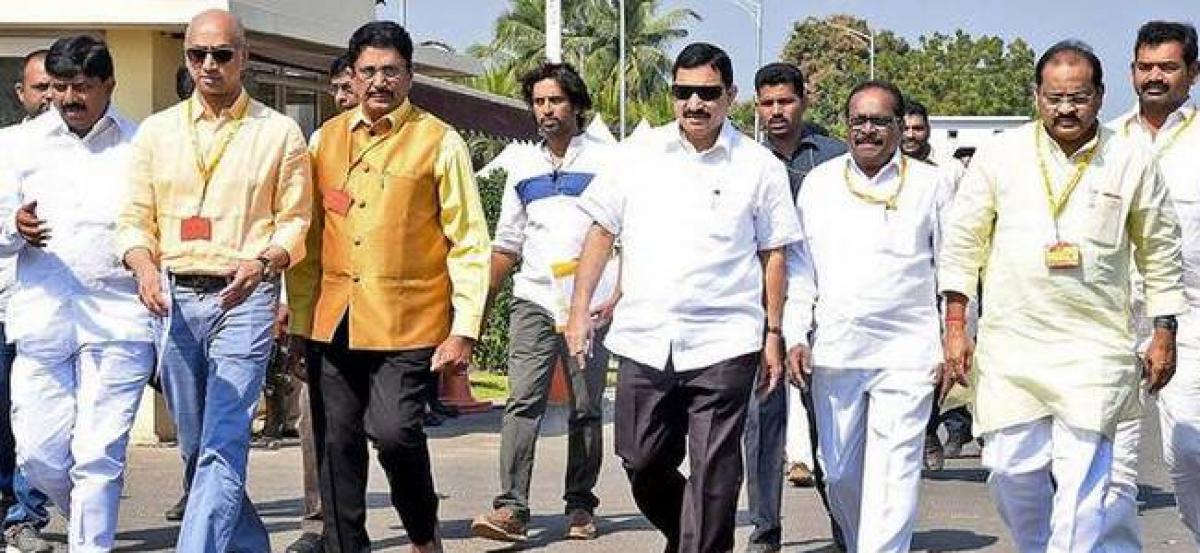 Highlights
The TDP has made it clear that it will continue to fight for the special status for Andhra Pradesh
New Delhi: The TDP has made it clear that it will continue to fight for the special status for Andhra Pradesh.
Talking to mediapersons on Wednesday ahead of the parliament sessions, MPs Thota Narasimham and MP Sujana Chowdary said that they were meeting the leaders of various political parties and are explainin about the 'injustice' done to the state of Andhra Pradesh.
They said they were musterning support of various political parties for the no confidence motion against the BJP Government and would 'expose' the BJP in Parliament. He said their war would not end even if they are suspended from the house.