YSRCP will sweep 2019 polls: YS Jagan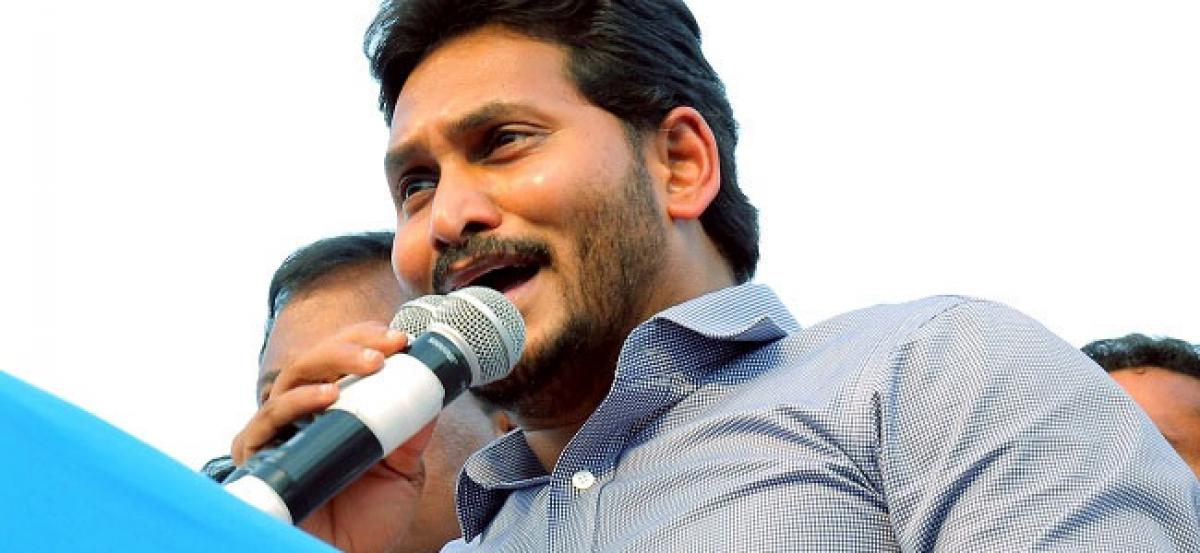 Highlights
YSRCP chief YS Jagan said that Jana Sena chief Pawan Kalyan cannot absolve himself of the blame for deceiving the Telugus in the name of special status
YSRCP chief YS Jagan said that Jana Sena chief Pawan Kalyan cannot absolve himself of the blame for deceiving the Telugus in the name of special status. Replying to a question posted to him on Wednesday during his Praja Sankalpa Yatra in East Godavari, Jagan said that the party will sweep the polls and does not need Jana Sena's prop.
He said that several people had voted for the TDP in 2014 because of Pawan Kalyan. Now that Pawan Kalyan is out of the alliance, some of these voters will go with Jana Sena and some with the YSRCP. The YSRCP has it's own vote base. So, a victory this time is certain, he said.
He said TDP, BJP and Jana Sena were like three partners in a crime. "One has said it was a mistake to commit the crime. Another said he was duped after four years. The first one in Jana Sena and the second one is the TDP. How can they absolve themselves of the crime," he asked.