TDP not to meddle in Jagan-Pawan fight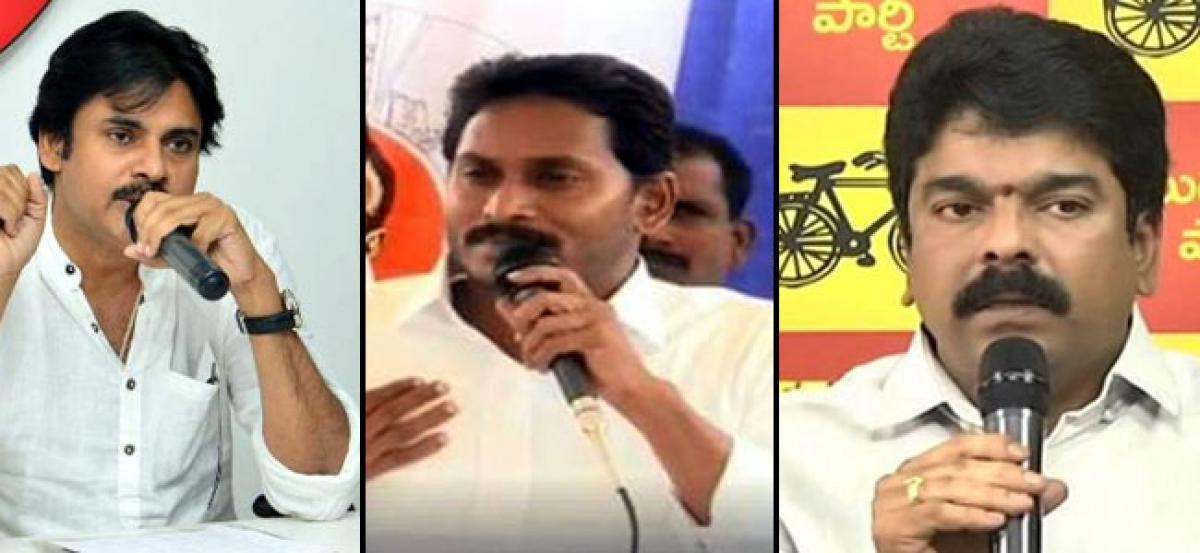 Highlights
The TDP has asked its leaders not to speak on the JaganPawan controversy The party on Wednesday asked its leader and Vijayawada city MLA Bonda Uma to cancel his press conference on the issue
Vijayawada: The TDP has asked its leaders not to speak on the Jagan-Pawan controversy. The party on Wednesday asked its leader and Vijayawada city MLA Bonda Uma to cancel his press conference on the issue.
The party leaders, who came to know that Bonda Uma was going to speak on Pawan-Jagan controversy, asked him not to do. The party said it was for Jagan and Pawan to sort it out.
However, some ministers spoke on the issue, when they were asked to comment on the issue. They said it was not right on the part of YS Jagan to make personal attacks.