GVMC achieved Smart City Award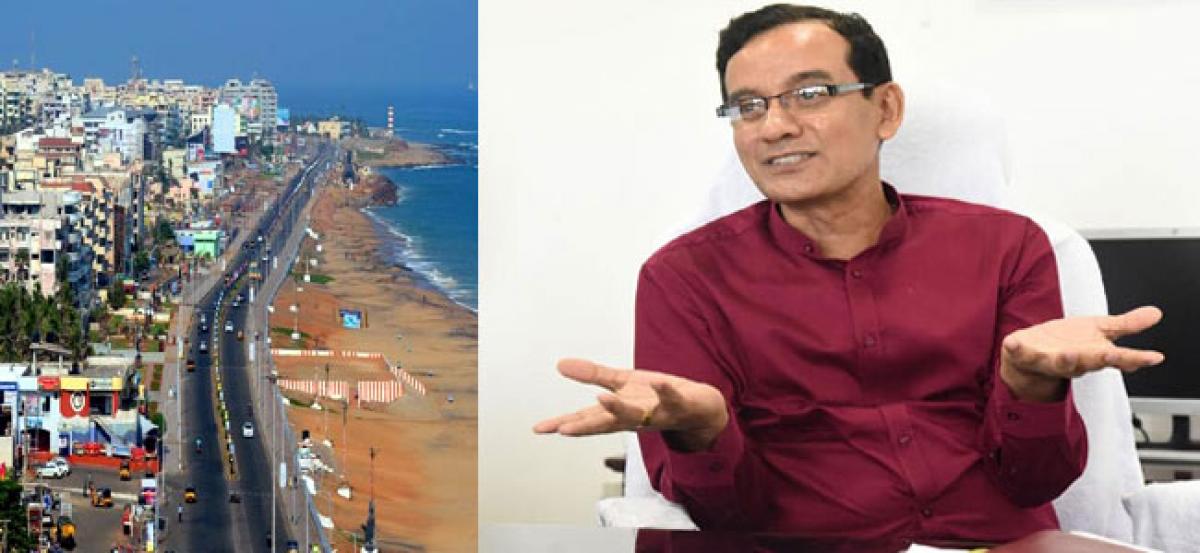 Highlights
InCharge Commissioner of GVMC and Vice Chairman of VUDA Basanth Kumar received the Smart Cities Award under promoting Social Infrastructure in the Corporation Schools from Union Minister of State, Ministry of Housing and Urban Affairs, Hardeep Singh Puri on Friday
Visakhapatnam: In-Charge Commissioner of GVMC and Vice Chairman of VUDA Basanth Kumar received the Smart Cities Award under promoting Social Infrastructure in the Corporation Schools from Union Minister of State, Ministry of Housing and Urban Affairs, Hardeep Singh Puri on Friday.
As per the Administrative Staff College of India suggestions, the Greater Visakhapatnam Municipal Corporation (GVMC) developed all its schools in the city with latest playing equipment and modern infrastructure facilities during in the last summer holidays.
In order to develop all its schools to attract more students, the GVMC urged the Administrative Staff College of India to prepare a study report on how to develop the schools. The Administrative Staff College has given its report stressing the need for good infrastructure.
As per the directions, the GVMC developed the 16 schools at a cost of over Rs 2 crore. The floors of the classroom with the tiles, provision of potable water, repair and digging of new bore-wells, furniture and modernised blackboards were arranged in the schools.
After observing the infrastructure facilities in the schools, Government of India selected GVMC for the Smart Cities award under promoting social infrastructure in the schools.