Karunanidhi recovering, says daughter Kanimozhi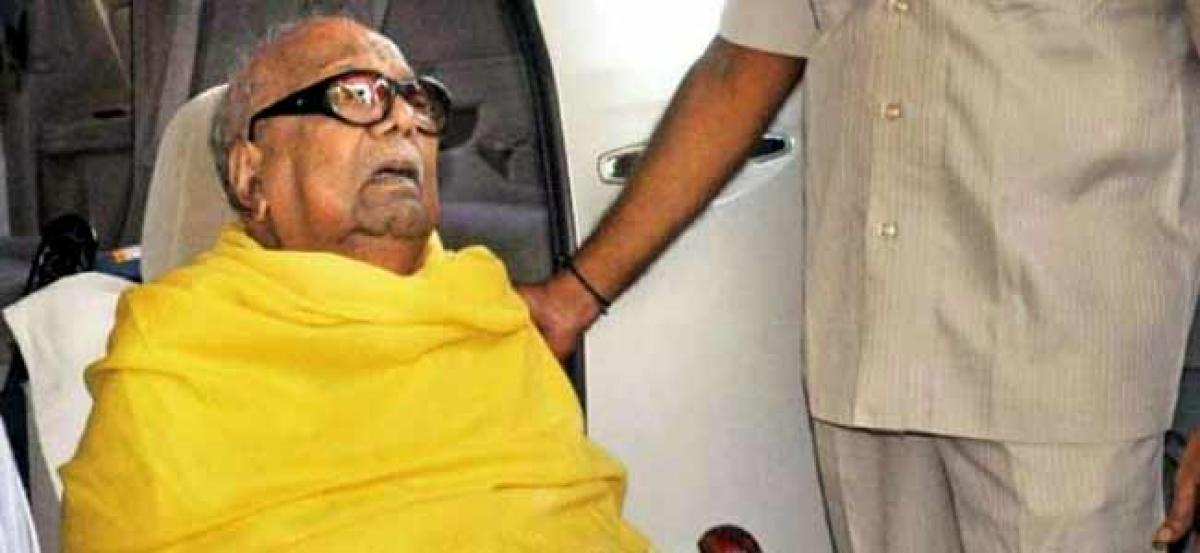 Highlights
Former Tamil Nadu Chief Minister and DMK President M Karunanidhi who was admitted to the Kauvery Hospital in Chennai in the early hours of Saturday is in a better condition
Former Tamil Nadu Chief Minister and DMK President M Karunanidhi who was admitted to the Kauvery Hospital in Chennai in the early hours of Saturday is in a better condition.
Karunanidhi's daughter and Rajya Sabha member Kanimozhi speaking to the reporters outside the hospital said that his blood pressure was fluctuating on Friday night but is stable today.
Karunanidhi was admitted to the hospital around 1.30 am and the medical bulletin issued by the hospital an hour later stated that the blood pressure of the DMK President had stabilized and he will continue to be treated by a panel of expert doctors.
With the news out, a huge crowd of party cadre gathered outside the hospital raising slogans praising Karunanidhi.