Vizag CM Chandrababu Naidu Tour updates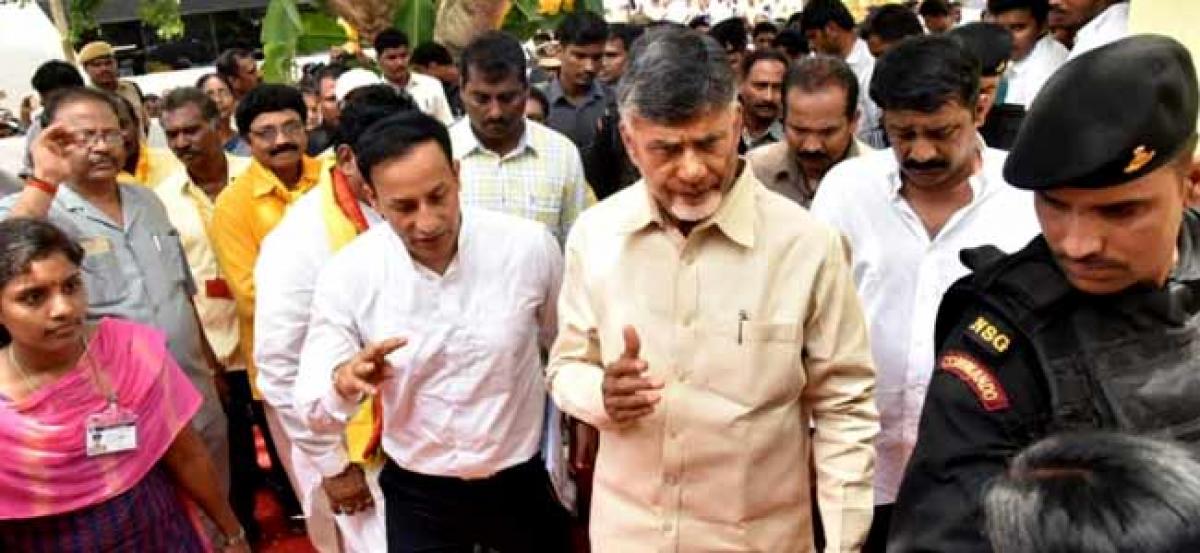 Highlights
During Congress regime in AP ghosts had received pensions instead of common public, whereas now in TDP regime every eligible beneficiry receiving pensions commented N Chandrababu Naidu while addressing the public during Grama Sabha at Gudivada village of S Rayavaram mandal in Visakhapatnam
Visakhapatnam: During Congress regime in AP ghosts had received pensions instead of common public, whereas now in TDP regime every eligible beneficiry receiving pensions commented N. Chandrababu Naidu while addressing the public during Grama Sabha at Gudivada village of S Rayavaram mandal in Visakhapatnam.
Addressing the public N. Chandrababu Naidu critisized Congress government and compared the differnce between the Congress and TDP regime.
He also recollected his words and his vision :
By 2022 Andhra Pradesh should be role model state for other states in India
By 2029 Andhra Pradeah would be among the top 10 states in the India
By 2050 Andhra Pradesh would become as top 10 Smart State in the world.
Spoke on free electricity provided for SC, ST and BC.
He had discussed about 42 welfare schemes and added that soonly fibre grid connections to every home in AP.
Later, Appreciated the villagers and Panchayath members for developing the village with various state government schemes and received various complaints from the villagers, he also directed the district officials to take a note and gave assurance to the complainants.