Andhra Senior Leader Set To Join Pawan's Party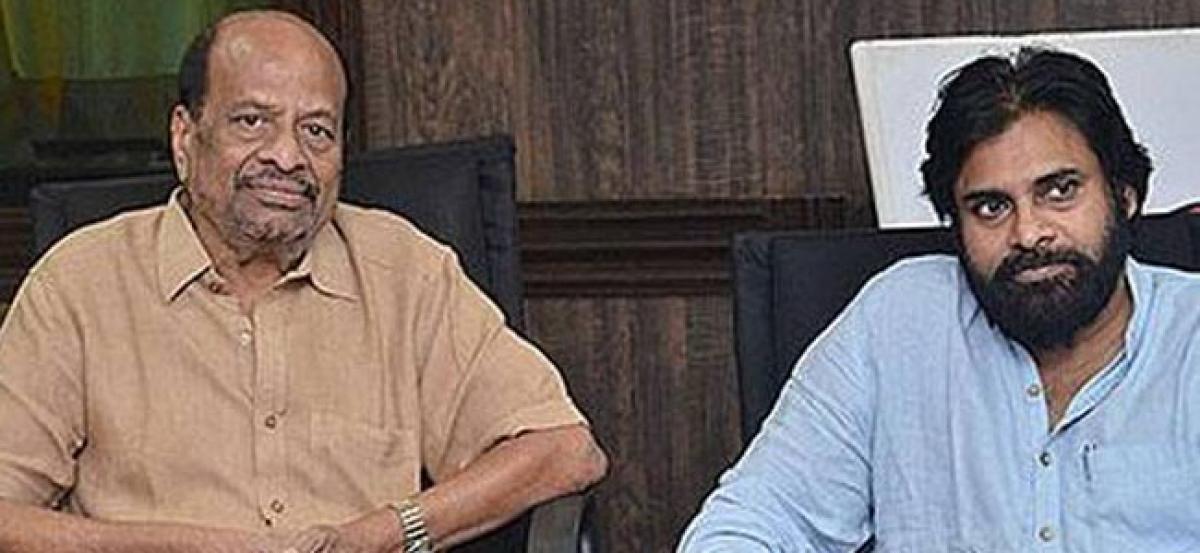 Highlights
Former Minister Mutha Gopala Krishna from Godavari districts is all set to join Jana Sena Party He met the party President Pawan Kalyan who invited him him in his party
Former Minister Mutha Gopala Krishna from Godavari districts is all set to join Jana Sena Party. He met the party President Pawan Kalyan who invited him him in his party.
Pawan also announced that the senior leader will be given key post in the party's Political Affairs Committee.
Gopala Krishna was active in politics in 1980s and 90s. He was also Minister in TDP government for a brief time.
He elected MLA from TDP and also Congress in the previous elections.