Andhra CM highlights govt's 'life-cycle approach' at Gramadarsini workshop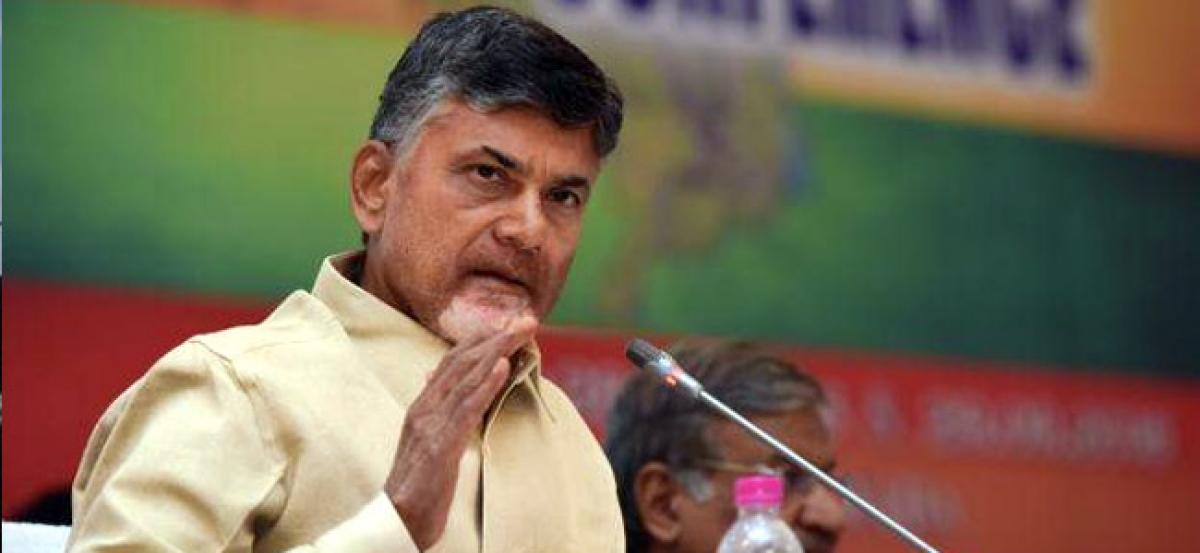 Highlights
Andhra Pradesh Chief Minister N Chandrababu Naidu has reiterated the governments life cycle approach, whereby welfare programs created for the people of the state would serve them from birth to death
Amaravati (Andhra Pradesh): Andhra Pradesh Chief Minister N Chandrababu Naidu has reiterated the government's life cycle approach, whereby welfare programs created for the people of the state would serve them from birth to death.
While addressing Mandal and Municipal Nodal Officers from all districts of Andhra Pradesh at the "Grama Darsini" workshop, Naidu said that the main aim of the government was to achieve citizen empowerment and rural development.
"I want almost all the issues resolved by January 2019. Then we will go for next level of development," he added.
Highlighting some of the reforms taken up under his leadership, Naidu, who addressed the gathering after the completion of 1500 days of rule, said the government is working towards increasing the state's GDP from the current 10.5 per cent to 12 per cent.
"Our government is balancing development and welfare schemes. We are developing road, sea, and airway infrastructure with long-term planning. We are going for massive industrialisation," he noted.
Highlighting the recent strides made in the employment and industry sectors, Naidu noted that although technology can be used for efficiency and perfection, employment generation remains the key.
"30 per cent of mobile phones are being manufactured in Andhra Pradesh only. Two days back, Holytech company came to India. It will create 6000 jobs. We brought Kia motors to Anantapuram. That company will roll out their first car by January 2019. However, we have to focus more on the services sector, including tourism, education, health," he added.
Talking about the irrigation sector, Naidu said that the government aims to carry out micro-irrigation in an area of one crore acres.
"This year, rainfall is very less. Drought situation is prevailing in Rayalaseema. We are sending a report to the Centre. However, we could manage water resources well. Most of our major schemes and government functions are getting public satisfaction above 75 per cent," he said.
Naidu further appealed to the audience at the event to motivate their junior employees and serve the public with courtesy and etiquette.
"Increasing happiness index among the people of our state is our priority. One should enjoy his work. To increase that, you have to take care of people with utmost concern. Through Mukhyamantri Yuvanestam, we will give unemployment allowance from next month. We have increased salaries for many low-level jobs. That will encourage them to work more efficiently," he noted.