Gaddar, Vimalakka to contest in 2019 elections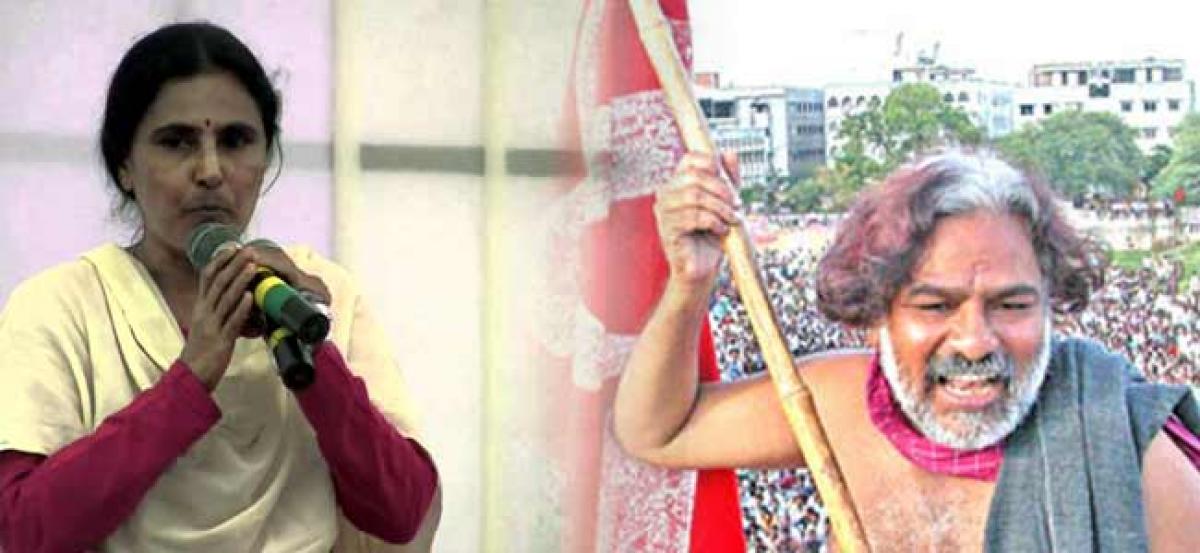 Highlights
Keeping in view of the 2019 General Elections, a new organization has been formed against the antipeople rule of the State Government, called as T Mass
Keeping in view of the 2019 General Elections, a new organization has been formed against the anti-people rule of the State Government, called as T Mass.
The organization is also preparing itself for the 2019 elections along with other political parties.
Speaking to the media in Medak district, Forum Convenor Kancha Ilaiah explained about their plan of action for elections and said that Gaddar will contest against Chief Minister K Chandrasekhar Rao and Vimalakka against IT Minister KT Rama Rao at Siricilla.
He further explained regarding the goals of the Forum by stating that all government schools will have English Medium, an RMP doctor will be appointed at every Grama Panchayat, Koolie Bandhu scheme to replace Rythu Bandhu scheme, etc.