Rythu Bandhu Is A Historic Move: Harish Rao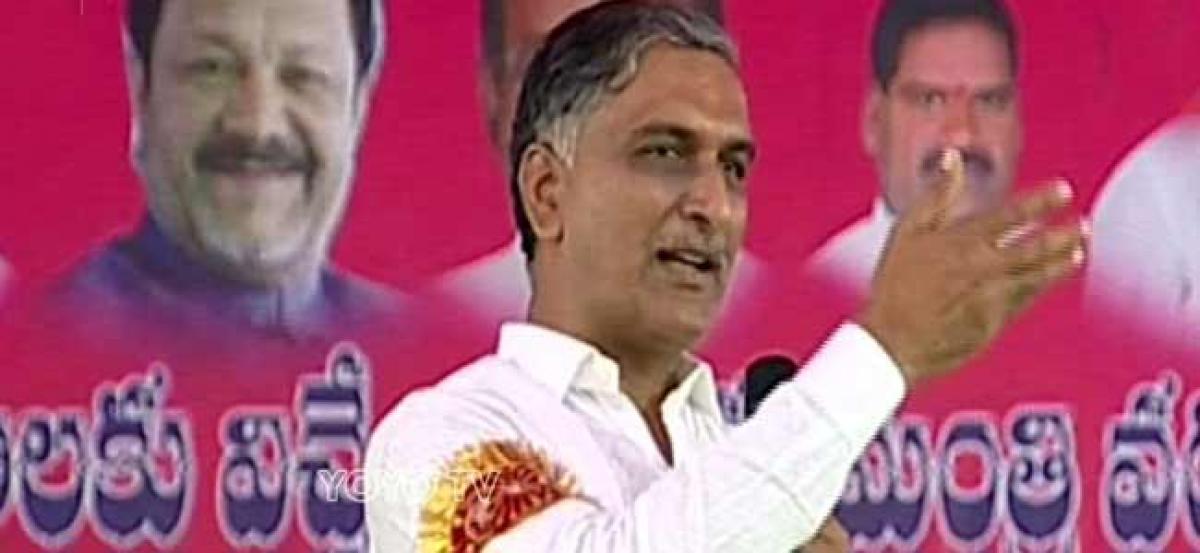 Highlights
Irrigation Minister T Harish Rao on Sunday hailed the state governments initiate Rythu Bandhu Scheme while distributing the cheques to the farmers at Siddipet collectorate
Hyderabad: Irrigation Minister T. Harish Rao on Sunday hailed the state government's initiate Rythu Bandhu Scheme while distributing the cheques to the farmers at Siddipet collectorate. Terming it as a historic move, Rao said that government has proposed the scheme to eradicate farmer's suicide due to their uncleared debts. He also said that no government in the country ushered in financial support to their farmers like Telangana.
He also blamed earlier governments for not implementing any programmes for the welfare of the farmers. "The government has provided Rs 5 lakh financial assistance to the families of the deceased farmers who ended their lives due to their uncleared loans and starvation," he added.
Extending condolences to families of deceased farmers, Harish Rao said that the government will always provide proper needful to them in all the aspects.
Rao also distributed the cheques to people under the schemes Kalyana Lakshmi and Shadi Mubarak at Teacher's training centre in Siddipet on Sunday evening.