Arrest of Muslim youths at Chandrababu's meet draws flak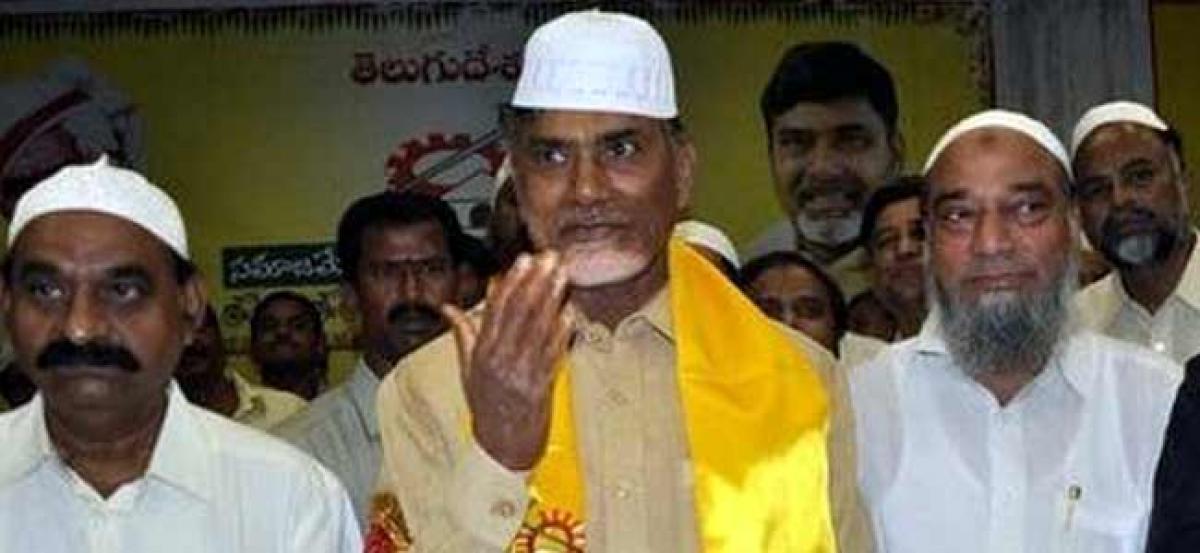 Highlights
The arrest of some Muslim youths, who were peacefully protesting the noninclusion of Muslims in the AP Cabinet at the Muslim conclave organized by the TDP at Guntur recently, has snowballed into a controversy
Guntur: The arrest of some Muslim youths, who were peacefully protesting the non-inclusion of Muslims in the AP Cabinet at the Muslim conclave organized by the TDP at Guntur recently, has snowballed into a controversy.
The people from the Muslim community are questioning the arrests and are asking as to why peaceful protesters, who did not in any way disrupt the meeting, were arrested. "Don't Muslims have a right to stage a peaceful protest," leaders from the Muslim community are asking.
It may be recalled that eight Muslim youths from Kurnool, identified as Sk Mahabub Baha, SK Jubair Ahmed, Habeebullah, Sheikh Akhtar Salman, Jakria, Sk Mohammad Mujahedeen, Sk Makhtu and SK Jubair, were arrested for staging a peaceful protest by holding placards. They were demanding that a Muslim be included in the AP Cabinet. Cases were booked under the provisions of several acts against the youths.