HC Refuses to stay on Swami's Externment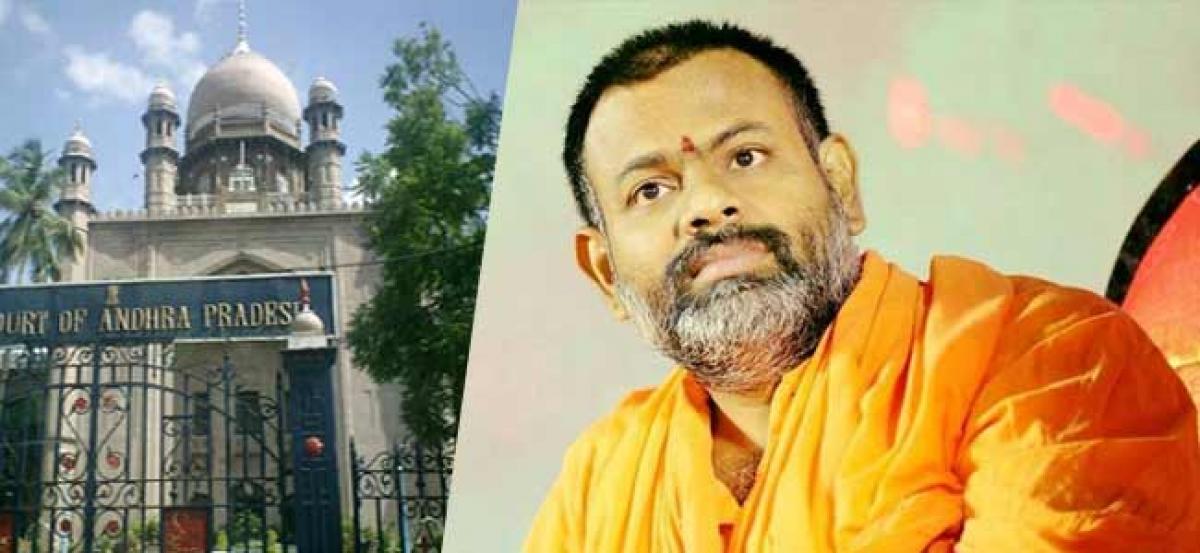 Highlights
The city apex Court on Wednesday turned down the Telangana governments plea to stay the order of the single judge who suspended the externment orders issued by Hyderabad police
Hyderabad: The city apex Court on Wednesday turned down the Telangana government's plea to stay the order of the single judge who suspended the externment orders issued by Hyderabad police on Swami Paripoornananda. The orders were issued by the Rachakonda and Cyberabad police on July 10, 14 and 15 under Telangana Prevention of Anti-social and hazardous activities Act, 1980 asking Paripoornananda Swamy to leave the city and further barred him from entering the city premises for six months.
The court also issued a notice to Swami Paripoornananda to respond to the appeal filed by the government to consider the externment orders to issues by the city police commissioner Anjani Kumar.
The bench comprising of chief justice TB Radhakrishnan and justice SV Bhatt refused to stay the order of Telangana additional advocate general urging the court to consider the externment issued by the police.
"Without hearing the arguments of Swami, no order can be passed," the bench said asking the government to file a counter affidavit in the case.
Swami Paripoornananda has been barred from the city on the allegations that he is spreading hatred against the minority communities.