Hyderabad: OU Students hold Pragati Avedana Sabha against TRS public meeting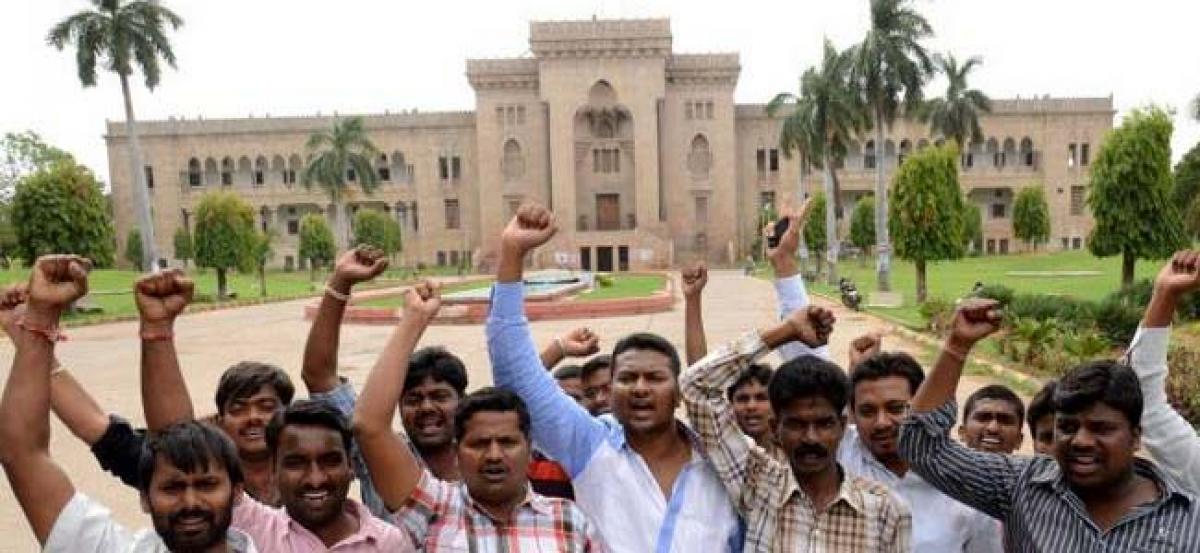 Highlights
Protesting against the TRS public meeting Pragati Nivedana Sabha, the students of Osmania University on Sunday held Pragati Avedana Sabha on the campus
Hyderabad: Protesting against the TRS public meeting Pragati Nivedana Sabha, the students of Osmania University on Sunday held Pragati Avedana Sabha on the campus.
KCR has arranged lakhs of people by offering them money and liquor at the meeting, a student of OU alleged adding that around 3000 students took part in the protest without expecting any gratuity.
In his four and a half years of the regime, he has not done anything for the students and unemployed youth in the state and the recent job announcements is only to grab our attention said the chairman of Telangana Nirudyoga Vidyarthi JAC K Manavata Rai.
Vexed with the TRS government, the students advised the government to hear the concerns of the public rather holding the meeting to present the report card.