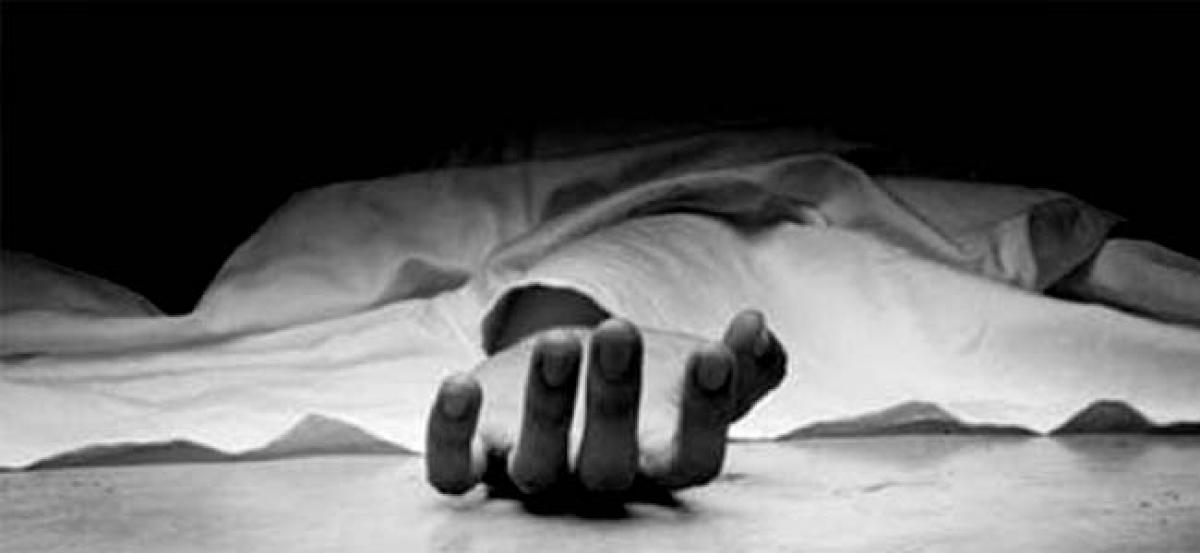 Highlights
September 3 In tragic incident a Medico has committed suicide by hanging herself to a ceiling fan at her home in Vempalli town wee hours of Monday The deceased has been identified as KLavanya 23 daughter of KSiva Reddy, Lakshmi Devei Vulavala Palle village of Pendlimarri mandal It is reportedly known lacking behind in her studies forced the Medico to take such extreme step
Kadapa: In tragic incident a Medico has committed suicide by hanging herself to a ceiling fan at her home in Vempalli town wee hours of Monday. The deceased has been identified as K.Lavanya (23) daughter of K.Siva Reddy, Lakshmi Devei Vulavala Palle village of Pendlimarri mandal. It is reportedly known lacking behind in her studies forced the Medico to take such extreme step.
According to the Vempalli SI B V Chalapathi, long back K.Siva Reddy family was migrated to Vempalli town and was doing some business. His daughter K.Lavanya has joined medicine in Audiology division in Rajiv Gandhi Institute of Medical Sciences(RIMS) in Kadapa.
After completion of her course she had left to Hyderabad for having higher studies, joined as trainee doctor in a private hospital. Meanwhile four days ago Lavanya who came to her native place as she decline to go to Hyderabad by saying that she was not able to continued the course as she has been lacking behind in her studies.
In this connection she was found strangulated to death to a ceiling fan in her room on Monday morning. Vempalli police registered the case are investigating.