KTR gets stuck in traffic, poses to selfie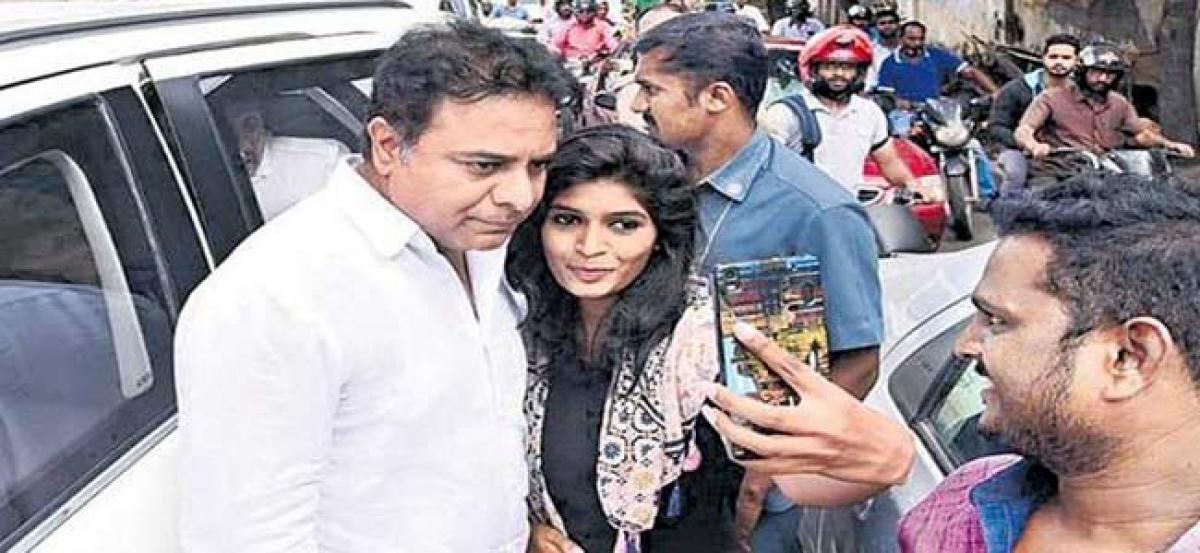 Highlights
It is no mean task for the public to get a selfie from celebrities who always accompanied by their security But a Bengaluru techie found it easy to take a picture from Telangana IT minister KT Rama Rao
It is no mean task for the public to get a selfie from celebrities who are always accompanied by their security. But a Bengaluru techie found it easy to take a picture from Telangana IT minister KT Rama Rao.
On Tuesday when the KTR's convoy stuck in the traffic jam at King Koti, a girl rushed to his vehicle to meet him. Overwhelmed by the fan's love, KTR got down from his vehicle and greeted her. He also permitted her to take a selfie. Though the security suggested the minister that it might not be safe to get into the public, KTR got off his car showing his down-to-earth nature.
Not only the girl, the minister also greeted the crowd surrounded his convoy and permitted to take pictures with him. The pictures which were later shared online has gone viral on social media.