TRS MP D Srinivas likely to join Congress party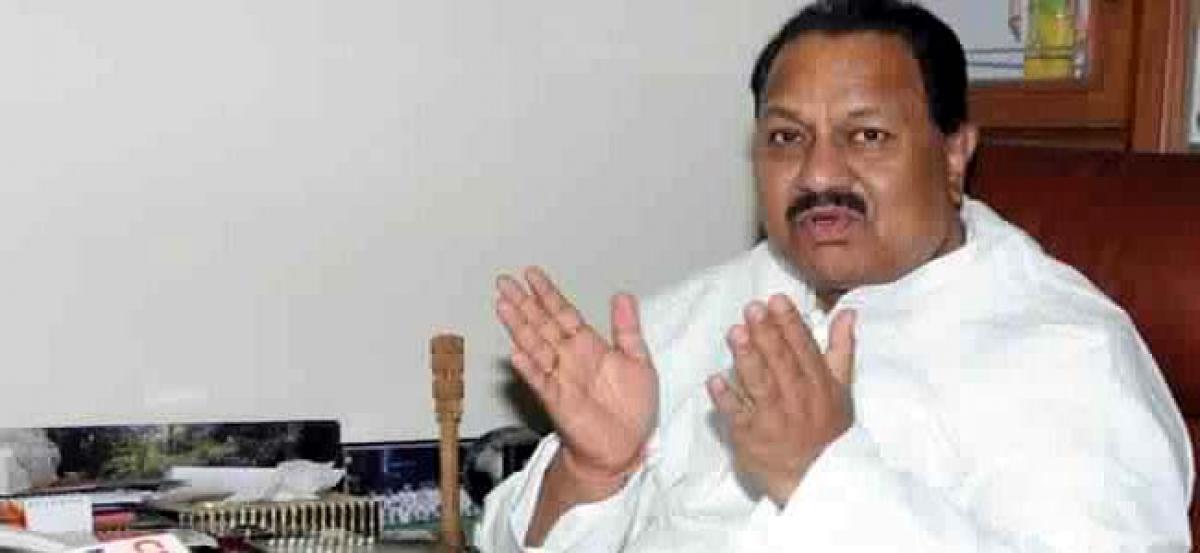 Highlights
Amidst the speculations of dissolving assembly tomorrow by the TRS party The news of TRS Rajya Sabha member D Srinivas floating to Congress party is grabbing the headlines It is learnt that D Srinivas will rejoin the Congress in the presence of the party chief Rahul Gandhi along with MLC Bhupati Reddy on September 11
Amidst the speculations of dissolving assembly tomorrow by the TRS party. The news of TRS Rajya Sabha member D Srinivas floating to Congress party is grabbing the headlines. It is learnt that D Srinivas will rejoin the Congress in the presence of the party chief Rahul Gandhi along with MLC Bhupati Reddy on September 11.
Denying the rumours, the MP told the media that his changing of the party is all his personal issue. He also said that he does not want to respond to the allegations made by MP Kavitha and other TRS leaders, who demanded the party supremo and chief minister KCR to take a disciplinary action against him.
The MP also said that the TRS leaders are levelling baseless allegations against him and are planning to dismiss him from the party.
Speaking on his son Arvind joining BJP party, Srinivas said that he had briefed to CM KCR about his son many times but the latter has not taken it as a serious issue. "I have rendered my services to Congress party for about 50 years with all the dedication," Srinivas said.
He added that if KCR does not respond to allegations made by the TRS leaders, he will definitely take a decision with respect to the political developments in the party.