Konda Surekha to hold talks with KCR today over party ticket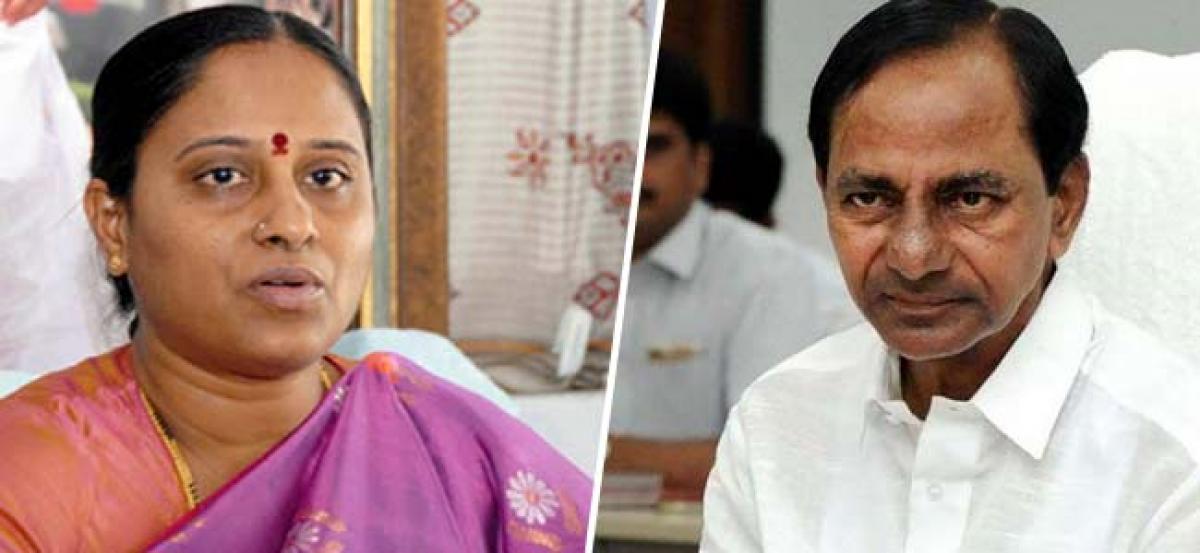 Highlights
Warangal east MLA Konda Surekha to meet TRS chief and caretaker chief minister K Chandrasekhar Rao today at Pragati BhavanIt was reported that Surekha was upset over the party candidates list unveiled by CM KCR on Thursday As her name was not included in the first list, Surekha will seek a clarification from the chief minister over the Warangal east ticket, which was pending, it is learnt
Warangal east MLA Konda Surekha to meet TRS chief and caretaker chief minister K Chandrasekhar Rao today at Pragati Bhavan.
It was reported that Surekha was upset over the party candidates list unveiled by CM KCR on Thursday. As her name was not included in the first list, Surekha will seek a clarification from the chief minister over the Warangal east ticket, which was pending, it is learnt.
Reports suggested that Konda Surekha will decide the future course of action depending on her meeting with KCR. Speculations are on rife that Konda Surekha will join Congress party if KCR does not accept her request of alloting two tickets for her and her daughter Sushmita. It is believed that Konda Surekha sought two party tickets for Warangal east and Parakala constituencies.
It is also learned that Surekha will hold a press conference after her talks with KCR over party floating.