Tirupati to be developed as No.1 city in all spheres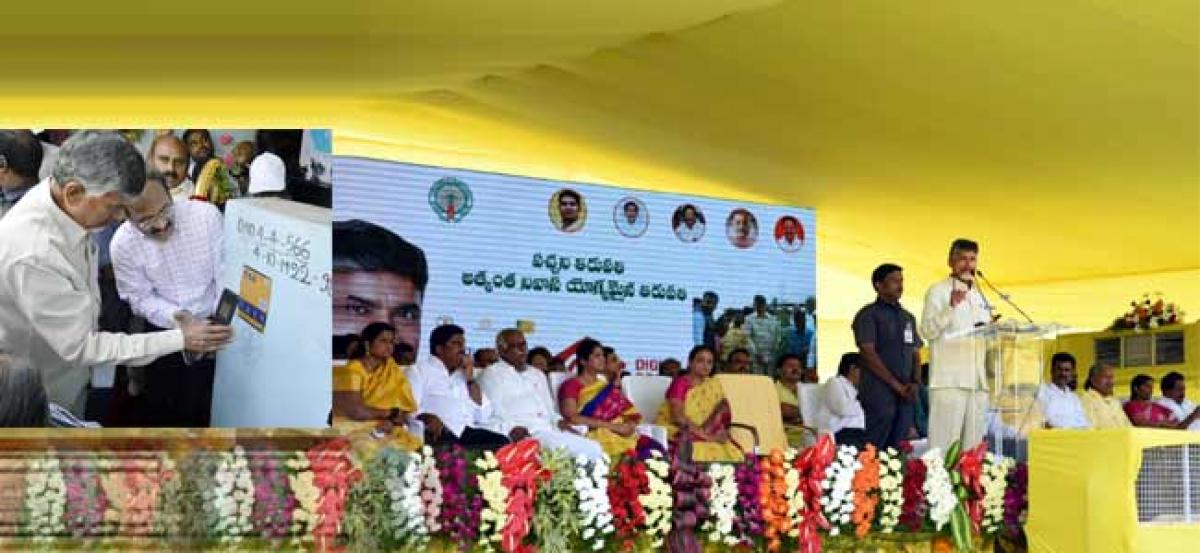 Highlights
The Chief Minister N Chandrababu Naidu expressed his strong desire to make Tirupati as number one city in all spheres in the country and said that he was committed towards this goal He inaugurated digital door number system in Tirupati on Saturday, which was first of its kind in the country and addressed a public meeting
Tirupati: The Chief Minister N Chandrababu Naidu expressed his strong desire to make Tirupati as number one city in all spheres in the country and said that he was committed towards this goal. He inaugurated digital door number system in Tirupati on Saturday, which was first of its kind in the country and addressed a public meeting.
He said, the system has many advantages as it can take all civic services to the doorstep of people. Authorities can monitor all aspects of services with a click of a mouse and the system will also help in finding any address easily with the help of QR code and directly reach that place without any difficulty. Talking about Nagaravanam which he inaugurated earlier in the day, CM said that it was number one Nagaravanam in the state.
In future, another flyover will come from Alipiri to Zoo Park area facilitating people to reach there easily. Zoo park will be developed further and make the City as Green Tirupati. He said that he wants to create a good and pleasant atmosphere in Tirupati and it will be developed as a city of lakes.