CBI books Hyderabad firm for cheating banks of Rs 1,700 crore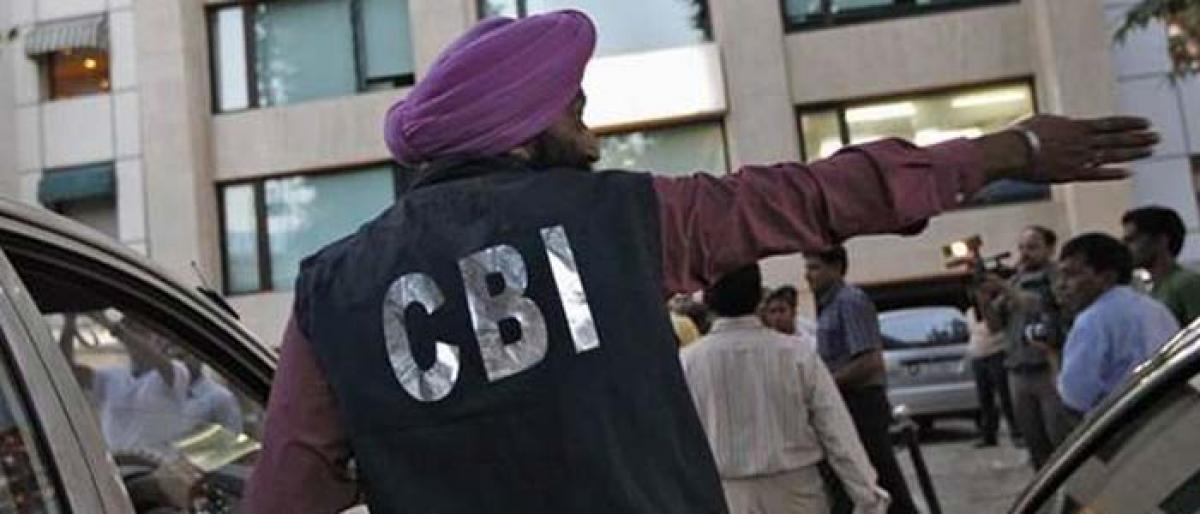 Highlights
The CBI on Thursday said it has a registered a case against a Hyderabad based telecom equipment manufacturing company VMC Systems and its directors over an alleged bank fraud case to the tune of Rs 1,700, on the complaint of Punjab National Bank PNB
New Delhi: The CBI on Thursday said it has a registered a case against a Hyderabad-based telecom equipment manufacturing company VMC Systems and its directors over an alleged bank fraud case to the tune of Rs 1,700, on the complaint of Punjab National Bank (PNB).
The Central Bureau of Investigation (CBI) said that it carried out searches at over three locations in Hyderabad at the residence and office premises of the directors.
A senior CBI official said here that it has named Vuppalapati Hima Bindu, Vuppalapati Venkat Rama Rao and Bhagvatula Venkat Ramanna under various sections of the IPC for criminal conspiracy, cheating and forgery, based on the complaint of the bank.
The PNB is already burdened with Rs 13,500-crore fraud committed by fugitive jewellers Nirav Modi and Mehul Choksi of the Gitanjali Group.
In its complaint to the CBI, the PNB alleged that the company had defaulted on repayment of loans worth Rs 1,700 crore to a consortium of banks.
The bank alleged that about Rs 539 crore outstanding was due to it from the company, while over Rs 1,207 crore is pending towards the State Bank of India (SBI), Corporation Bank, Andhra Bank and the JM Financial Assets Reconstruction Company.
According to the CBI, the VMC Systems -- manufacturer of telecom and power sector equipment -- had availed working capital credit facilities on August 12, 2009 to the tune of Rs 1,010.50 crore.
The PNB further alleged that the VMC Systems diverted the funds given to it as loan by the consortium of banks.