Bandaru Dattatreya invites PM Modi to contest from Secunderabad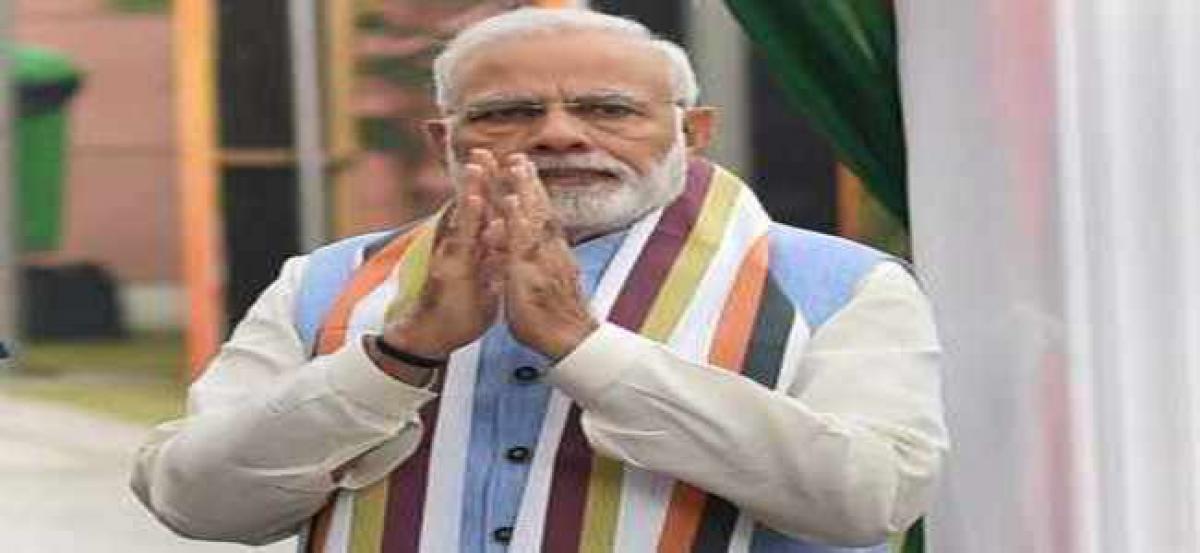 Highlights
BJP leader Bandaru Dattatreya held discussions with the partys national president Amit Shah inviting the prime minister Narendra Modi to contest from Secunderabad constituency

BJP leader Bandaru Dattatreya held discussions with the party's national president Amit Shah inviting the prime minister Narendra Modi to contest from Secunderabad constituency.
In a recent meeting with Amit Shah, Dattatreya opined that it will help the party to make a strong establishment in the southern part of the country.
In 2014, PM Modi contested from Varanasi in Uttar Pradesh where he established the party well. However, it is to be learnt if the prime minister is interested to contest from Secunderabad.
It may be recalled that former prime minister Indira Gandhi has contested from Medak district in Telangana and Chikmagalur in Karnataka.
Even the former prime minister PV Narasimha Rao had contested from Kurnool in Andhra Pradesh.